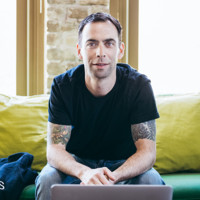 Amos Schwartzfarb was an English major turned rock climber who accidentally stumbled into entrepreneurship and sales.
Now, with 6 startups under his belt, and with experience advising dozens more as the head of TechStars Austin, he's distilled major sales lessons into his book: Sell More Faster: the Ultimate Sales Playbook for Startups (which was part of the Sales for Nerds bookshelf giveaway).
In this conversation, we talk about the strange path Amos took to sales (even by the standards of this podcast), and some of his early struggles with sales, and what helped him get much more effective.

We also dig into the W3 framework (who?, what?, why?) that Amos lays out in the book, including:
When to narrow or broaden your niche
The difference between customer development and sales, and when and how to do each one
Why the important part of "what?" is what are they buying, not what are you selling
The importance of "digging the hole"– doing the actual work, and what that means
The Wine

We got to enjoy some Qupe Syrah from Santa Barbara county. Highly recommended.
---
Where to find Amos…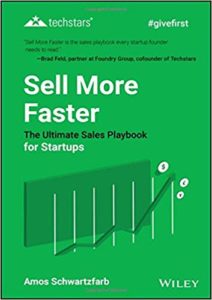 Where you can find Reuben: @Sales4Nerds, @Mimiran, Mimiran.com (the easy CRM for people who are awesome at serving clients and would love some help getting more, but hate "selling"). You can also listen on Overcast, or Subscribe on Android, or Player.fm.
Also, if you can get a free "fill in the blank" hero proposal template. Remember, a proposal is a story, not a brochure.
If you've ever struggled with a proposal, check out the "official" Sales for Nerds online course on Sales Proposals the Right Way (coupon link for listeners).
---
Get alerted when there are new episodes (1x/month):