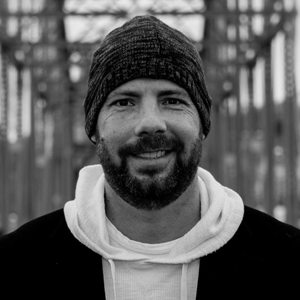 I got to know Sean (and his cohost, Jonathan Taylor) when I joined them on their Persuasion by the Pint podcast.
Since we are clearly kindred spirits when it comes to podcasting, and Sean happened to be visiting Austin and I hadn't really done an episode about copywriting, we got together to give you some great stories and practical tips on writing copy, which I know is a tough challenge for a lot of people.
Sean was also a good sport and departed from his usual pint into the wine world.
In this episode, learn:
The amazingly simple way Sean made $250 in high school to buy Christmas presents for his family and girlfriend.
How Sean flunked out of school, joined the military, got a sales job, and made it into the top 30% but could never quite make it to the top.
How he started a business with his dad ("we just about killed each other") and decided he had to do something else.
How he got down to his last $26, and how what he did with it changed the course of his life.
How he could charge double or triple what his competitors charged.
How to write copy that people actually want to read (and what people usually do instead).
Simple, practical tips that anyone can follow to create great copy, like:

Record your sales calls, transcribe them and tease out the words and phrases your prospects use.
Take a webinar or sales deck and turn each section or slide into an email.
If you have an FAQ section on your website, turn each one into an email. (Or maybe you don't have an FAQ section, but you do get certain questions frequently.)
"If you were writing for a friend, how would you say it?"

The W.O.R.D. formula for developing copy

Win the reader's attention.
Orchestrate the reader's desire.
Resolve skepticism.
Determine next action. (Doesn't have to be a sale– it might even be a "give" instead of an "ask". You don't have to get them all the way to the sale all at once. Make their path small, easy steps.)
Much, much more…

The Wine

Sean is a big beer drinker, but was a good sport. We did an easy drinking California Pinot, the Ampelos 2014 from Santa Rita Hills.
Where to find Sean:

Where you can find Reuben: @Sales4Nerds, @Mimiran, Mimiran.com (the easy CRM for people who are awesome at serving clients and would love some help getting more, but hate "selling"). You can also listen on Overcast, or Subscribe on Android, or Player.fm.
If you've ever struggled with a proposal, check out the "official" Sales for Nerds online course on Sales Proposals the Right Way (coupon link for listeners).
---
Get alerted when there are new episodes (1x/month):