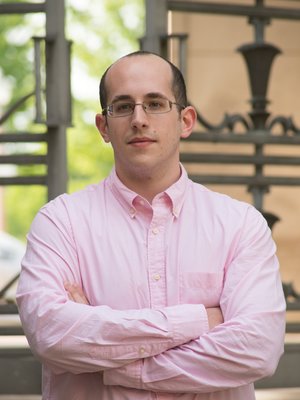 Michael Greenberg comes from a long line of entrepreneurs on both sides of his family. But his parents didn't want him to be an entrepreneur. He dropped out of college, enrolled in a coding bootcamp and joined a startup, but it didn't turn into the next big thing.
In this episode, Michael shares some wisdom on staring a consulting practice and how to use podcasts to do guerrilla sales and marketing, including:
How to know if you're ready to start a consulting practice on your own.
Why startups and small companies often hit the wall and stop growing.
Who to invite on your show to boost your own authority and exposure (and get leads).
How to get great guests, either locally (not so feasible right now) or virtually.
How to plan a "story arc" across multiple episodes that not only gives your listeners a coherent narrative, it also forms the basis of other forms of content, including e-books and book books. (Hmm, maybe I should I be doing a better job here.)
How to have a conversation with guests that doesn't feel like a sales pitch and doesn't feel awkward for you or your guest. (The podcast is really about selling you, not your services.)
How to prepare questions and segues to keep your interviews flowing smoothly.
Why you shouldn't worry about promoting your podcast too much.
How to plan your initial podcast launch, including how many episodes you need, and how to use "Allied Guests" to set you up for success.
How much time you need to invest in a podcast-based marketing strategy.
Plus, get Michael's very Sales-for-Nerds-friendly tip for helping nervous CEOs before a VC pitch.
Enjoy, and feel free to suggest how I could use Michael's advice for Sales for Nerds. 😉
The Wine & Whiskey
I got to enjoy some Cooper Jaxson Pinot Noir from California, and Michael had Bernheim Original Kentucky Straight Wheat Whiskey, which apparently has a distinct, smooth flavor because of the wheat. (Hmmm, I need to try that.)
---
Where to find Michael…

Where you can find Reuben: @Sales4Nerds, @Mimiran, Mimiran.com (the easy CRM for people who are awesome at serving clients and would love some help getting more, but hate "selling"). You can also listen on Overcast, or Subscribe on Android, or Player.fm.
Also, if you can get a free "fill in the blank" hero proposal template. Remember, a proposal is a story, not a brochure.
---
Get alerted when there are new episodes (1x/month):