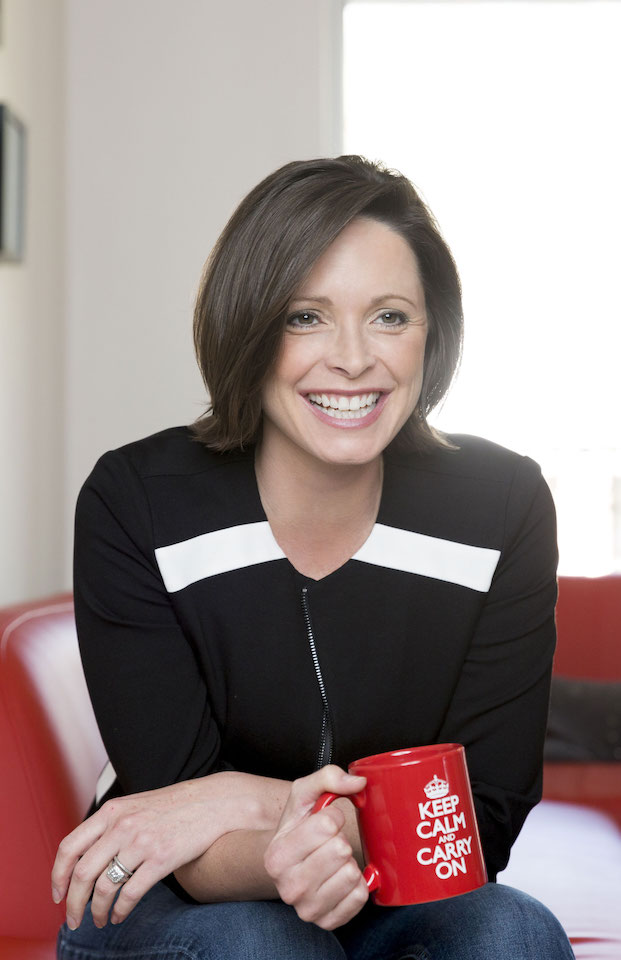 Stacey Brown Randall has a system for what so many of us rely on to get business: referrals.
She got there as many of us do, through failing after she started her first business, doing HR consulting. She got her clients through networking and "hustle" and had to work too hard. She's land clients like KPMG, do the work, and then realize she was starting at the beginning again. That's an OK way to start, but it's not sustainable, and 4 years later, she was on the same "feast or famine" roller coaster.
I also got brave and did video for this episode, so you can watch that, if you prefer…
In addition, while Stacey knew her stuff and could deliver for clients, she wasn't a salesperson, even with a corporate background in sales and marketing. Having conversations and turning them into clients wasn't the problem, it was getting the conversations in the first place.
Looking back on the failed business, she realized that the only referral she got was after she had already shut down the business.
Researching how to get referrals, it all seemed so cheesy and unprofessional. She didn't want to ask, pay, or be cheesy.
She realized she needed better referrals when she launched her coaching business and got over 100 referrals in the first year (as she has done every since). She had something like 30 referrals sources, some of whom sent double digit referrals. And she did this without any testimonials or case studies.
She also realized that she had to do some business development every day. She didn't want to do the networking circuit, especially with a young family (tell me about it).
Then people started asking her how she got so many referrals (without asking) and she realized she had something to teach.

Referrals, Introductions, and Word-of-Mouth
What does a "referral" mean, and how is it different from an introduction and word-of-mouth? Referrals have both of these components:
Involve a personal connection that transfers trust. (An introduction.)
Identified need, in other words, the prospect is in buying mode. (Word-of-mouth)
5 Step Process for Referrals
Note– for this to work, you have to do great work which makes you referrable. (This is the subject of Stacey's second book, Sticky Client Experiences, which she's working on now.)
To prove this, you must have received a referral (preferably several).
Assuming those are true…
Identify your referral sources. Do it once– it will take a lot of time, but you only have to do it once. (Easy if you have the right CRM.) Who refers you clients. Stacey says that this list is your business's biggest asset. (I didn't know Stacey was going to say this when I interviewed her– but you should check out the Referrals screen in the Mimiran CRM.) You'll probably have a few reactions to this list.

I want more referral sources.
Who are the people I spend a lot of time with who don't refer me anyone.
Who are the people who refer me business that I don't talk to enough.

Every time you receive a referral, hand write a thank you note, that is very specific about why you are thanking them– mention which referral you are talking about– even if your handwriting is terrible (ahem!). Take care of your referral sources– they keep you from having to eat rubber chicken dinners!
Have an annual plan for outreach to make your memorable and top-of-mind. Do 4-8 touches per year. This is NOT a newsletter or sending swag. (For example, Stacey realized that most of her referral sources were parents, so she recognized them on Mothers' Day with a Wonder Woman water bottle.)
Plant referral seeds. Use the right language. Your touch point details will dictate the language, but be authentic.
Create a process that you can execute.
Note that referral sources don't have to be mutual.
Also note that how many referrals you need will depend on what you sell and your capacity for bringing on clients. For example, if you need 30 new clients per year, and you're getting 10 referrals from 6 sources, you probably want to double your referral sources. Look at your referrals over the past 3 years (if you have that data).
Never forget that the referral source isn't doing it for you– they are doing it for their friend, so they can be the hero to them.

The Wine & Beer
I got to enjoy some Sojourn Pinot Noir from Sonoma California (getting a bit fancy with the pandemic and all), and Stacey had one of the 2 remaining Coors Lights in her house. (We could have gone on longer, because this is such a great topic, but I didn't want her to run out of beer completely.)
---
Where to find Stacey…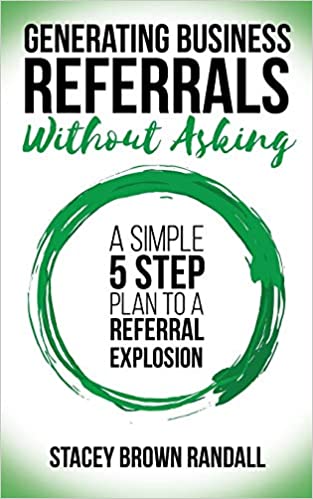 Where you can find Reuben: @Sales4Nerds, @Mimiran, Mimiran.com, the easy CRM for people who are awesome at serving clients and would love some help getting more, but hate "selling", (Mimiran also makes it easy to track and grow referrals). You can also listen on Overcast, or Subscribe on Android, or Player.fm.
---
Get alerted when there are new episodes (1x/month):