If you prefer the video…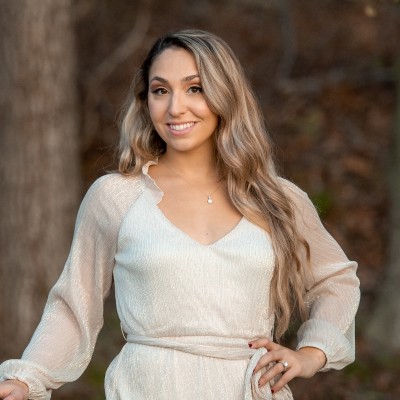 Rachel was a competitive horseback rider as a child, but never felt fit enough. She tried to count and cut calories.
She wanted to help people but didn't want to go into medicine. She was intrigued learning about how foods fuel our bodies and graduated with a degree in exercise science.
She became a personal trainer, but Covid happened and she realized her impact (and income) were limited, so she started working for herself. In the gym, she just got paid for a bit of exercise training– she didn't get the chance to treat people holistically.
In a culture obsessesed with weight loss and "health", we are deeply unhealthy, and we tend to do things the wrong way.
We start at the wrong end, and often make things worse, trying to pile exercise and crash diets onto lives that are already stressful and sleep-deprived.
What are we doing wrong:
"Diet culture". There's a huge industry that tries to make people feel bad about their bodies.
One size does not fit all. You need to start where you are and don't compare yourself to others who may be in a different place.
Quick fixes and crash diets. They aren't sustainable and they often do more harm than good. It's not about the quick fix, it's about living well.
Too many processed foods (if you can't pronounce and recognize the words in the ingredients list, you probably shouldn't put it in your body, but it's easy to get addicted to them).
Waiting for something to be really wrong to "go to the mechanic".
Why the conventional wisdom is wrong
Most people try to start with working out more and eating less.
Instead, start with sleep. This is the foundation for everything else. Put your phone away. Don't drink too much fluid in the evening.
Then go to stress management. Listen to what your body is telling you. Are you feeling overwhelmed? Our brains perceive mental and physical stress the same way. If you're already stressed, make sure exercise is fun and not an additional stressor.
Then get to nutrition. If you don't know how to fuel and nourish your body properly, you're doing to waste your time in the gym. Track your macros. Carbs provide energy. Fat balances our hormones. Protein helps you build lean muscle. Figure out your goal for different macros, using something like MyFitnessPal. It's not just about minimizing calories. You can find online macro calculators, but you have to know how to use them right.
Generally, ~0.7-1.1g of protein per pound of body weight.
For women, a good rule of them is to not have less than 150g of carbs per day.
Fat should generally be about 25-35% of your body weight in pounds, in grams of carbs. So a 150 pound person might have 50g of fat.
When you're looking at nutrition labels, avoid foods with "Added Sugar". Push yourself for 30 days, knowing that you will crave the sweet added sugars your taste buds are used to. Then your body will adjust.
Don't deprive yourself of everything all the time.
Do it for yourself, for your life, not for anyone else and not for any short term goal.
(More nerdy info on the "hunger hormones" leptin and ghrelin on Wikipedia.)
---
The Wine

Rachel enjoys some Josh Cellars Cabernet Sauvignon.
Reuben has a Sbragia Carignan from Napa (interesting grape).
---
Where to find Rachel

Where to find Reuben
@Sales4Nerds, @Mimiran, Mimiran.com.You can also listen on Overcast, or Subscribe on Android, or Player.fm.

Want a way to make sales and marketing fun, without being "salesy"? Try Mimiran, the CRM for elite solo consultants who love serving clients but who hate "selling".
It also has a "mad-libs" style wizard to help you lay our your mission and positioning, including your origin story and customer stories so you can hone and share your unique perspective. Plus, Mimiran makes follow-up a breeze, so staying on top of those busy editors is easy. And lead magnets let you convert your exposure into leads and conversations.
---
Get alerted when there are new episodes (1x/month):