If you prefer the video…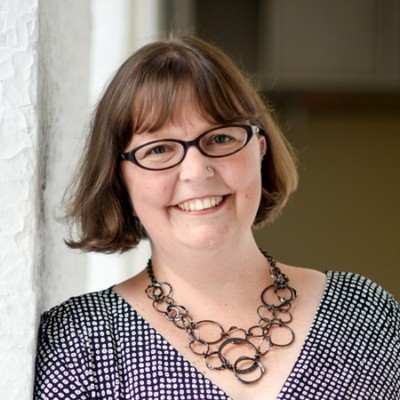 Publishing a book is a great way to turn your expertise into authority (see this episode with Rusty Shelton for more details), but you don't have to go all the way to a book to gain many of the benefits.
Erica Holthausen will show you how to publish articles in magazines and journals to raise your profile and attract ideal clients.
Erica was a recovering lawyer, turned marketer, who realized with the help of a business coach, that her true passion was helping her clients get published. She talked to other editors and consultants and realized that this could be her business.
In this episode, Erica outlines her methods so you can get published.
First, who should try to get published?
Anyone in an oversaturated market who needs to differentiate themselves.
Anyone who wants to build a reputation and personal brand.
People who have an idea that they want to spread.
Why don't people do this?
Publication guidelines tend to be clear as mud.
Most online resources are for freelancer writers, not experts trying to publish.
And some people should not pursue this path.
If you need revenue ASAP, don't waste time trying to get published– it's a long term play.
If you're only trying to publish for the SEO boost. There are more effective ways to boost SEO rankings. (Although SEO improvements are a nice side benefit. Note that if SEO is an important focus, look for publications that give you an author blurb with a link on every article, not just a link to your author page.)
If you do want to pursue publishing, (in magazines and journals), here's what to do…
Consider your goals. Publishing will not magically make money fall from the sky. It's a part of your business strategy. (One of Erica's clients wrote articles in an industry journal for individual prospects. Others write content that they don't even expect their prospects to read– but the credibility boost opens doors. Others want to interview key players in their industry.) Your target publications will depend on your goals, and of course who you're trying to reach. Often, industry publications are more effective for reaching prospects than more widely known media properties.
Figure out the rules and guidelines for your target publication(s). Everyone has different guidelines. Some are published (Google "write for us [publication name]" or "author guidelines [publication name]") and some are not. Some have lots of detail, some don't. But make sure you understand what you can (for example, Inc lets you do interview-style articles, while Entrepreneur does not). Do not be "high maintenance". Editors are already too busy. Consume the content in your target publication(s), which you're probably already doing.
Write your article. Yes, before your pitch it. This has several benefits.

You know what you're actually pitching… the ideas may evolve as you write.
You avoid writer's block and you can submit the content quickly if you get a "yes".
Unlike a freelance writer, whose business is getting paid to write, you can use this content elsewhere (even your own blog) if editors don't want it.
Make sure you fact check everything. Be clear and specific. Don't write "studies show…". Link to the actual study. (Which of course you have read and understood.)

Submit your pitch (depending on the publication, you can pitch an article and/or a column). Be clear and concise, not clever. These folks are already overworked. Have a subject like "article pitch: [title]". (Have a good working title.) Explain why this story matters, and why you should write it. The editor doesn't care about you, but about the audience.

Show how your piece adds to the conversation already happening for that publication. Look for ways your perspective lets you build on other pieces, with "yes, but…", "yes, and…", or "no, because…". Editors are starving for great content and they can't afford to pay for it. (Just don't make your article pitch a pitch for you and your services. That doesn't serve the audience.)
Include relevant credibility boosters– other publications, quotes in other people's articles, podcast appearances, industry experience, degrees, etc. You don't need to list everything, but provide third-party validation of your authority to write on this subject.
Conclude with something like, "If I don't hear back from you, I will reach out to you in 10 days."

Follow up. Building on the last point– follow up when you say you will. Editors are busy. They inundated with pitches. They may be sick or on vacation. Give the benefit of the doubt. Follow up by forwarding back the original email, so everything is in one place. After 3-5 attempts, conclude with something like, "If I don't hear from you in 10 days, I'll assume you're not interested and will pitch elsewhere." (Always pitch one publication at a time.) If you get any response at all, call it a win. ("Nice piece, but we've got too many article about XYZ for now…") If you keep getting no response, get help with your pitch. Would you want someone coming on your podcast with that pitch?
Submit. If you actually get a "yes", submit your article. You can also ask questions if you need help with guidelines at this point.
Leverage your article(s).

Send a link via personalized email to the key circle of people you wanted to read the piece, including mentors, other experts you cited, key prospects, etc.
Send to your newsletter, on social media, your podcast, YouTube, etc. Multiple times. It may be old hat to you, but not everyone will see it each time.
Put an "as seen in" logo on your site. Just make sure it links through to your article or author page. Erica will assume you're lying if the logo doesn't go anywhere.
If you got published via pay-to-play, that's fine, just don't pretend that you're the next Brené Brown. That will cost you credibility instead of gaining it.
Of course, if you want and/or need help with any of this, connect with Erica. (See contact info below, including how to register for her free monthly Pitched to Published sessions.)
---
The Wine

Erica enjoys some Pfeiffer Wines Rock It Like a Redhead Cabernet Sauvignon ("The Rebel").
Reuben has Chateau Galateau from St Emilion, Bordeaux.
---
Where to find Erica
Catchline Communications (prices are public). Check out the free monthly Pitched to Published mini training and Q&A, the 2nd Wednesday of the month.

Where to find Reuben
@Sales4Nerds, @Mimiran, Mimiran.com.You can also listen on Overcast, or Subscribe on Android, or Player.fm.

Want a way to make sales and marketing fun, without being "salesy"? Try Mimiran, the CRM for elite solo consultants who love serving clients but who hate "selling".
It also has a "mad-libs" style wizard to help you lay our your mission and positioning, including your origin story and customer stories so you can hone and share your unique perspective. Plus, Mimiran makes follow-up a breeze, so staying on top of those busy editors is easy. And lead magnets let you convert your exposure into leads and conversations.
---
Get alerted when there are new episodes (1x/month):