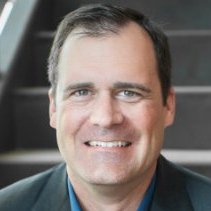 Scott Ingram is the host of the Sales Success Stories podcast, which I've been enjoying lately. Scott's interviews bring a lot of very specific, tactical advice which is great for people who want details.
I've tried to follow Scott's lead in getting specifics.
In this episode, Scott explains:
How he got great mentors to help him get his network administration consulting company off the ground.
How referrals help, but they can only take you so far.
Why you should pick a sales process– don't try to invent one.
Why we often fear sales, and what we can do about it.
The importance of having a niche (yet again).
How he created a great, nerd friendly sales shortcut.
Why it's easy to recall bad salesmen, but hard to recall good sales experience.
Why women are overrepresented among top sales performers.
The promise and peril of The Challenger Sale.
How to align your sales process to you, so you can sell authentically (and why this is so important)
The importance of planning and ritual, including Scott's morning routine (starting at 4:30).
Why there's no replacement for "time in the saddle"
Scott was also super helpful as a fellow podcaster, using his (much nicer) setup, so this should sound better than previous episodes, too.
Get the episode now on iTunes, or listen on Overcast.
---

The Wine
Hawk's View Cellars Syrah, 2011. Big red, but very smooth as it opens up.
---
Where you can find Scott:
Where you can find Reuben: @Sales4Nerds, @Mimiran, Mimiran.com.
Books mentioned in the Episode:
The Sales for Nerds Episode with Adam Boyd from Sandler.
The Comodoro Technique, which Scott uses to help him plan.
Need Nudge (relationship app).
---
Get alerted when there are new episodes (2x/month):