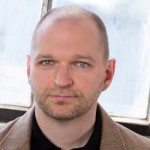 Erik Luhrs ("The Bruce Lee of Lead Generation") He is the creator of Subconscious Lead Generation and GURUS Selling, and is the author of
BE DO SALE
. In this episode, Erik talks about how good positioning provides the foundation for successful sales (and how bad positioning ruins your sales efforts, even if you execute well).
Here are some key nuggets:
Why if you're crashing into a (sales) wall, you don't want to check the last 50 feet, you want to check your map.
Why you don't want to try to make up for bad positioning with sales heroics.
If your market doesn't appreciate differentiation, you're in the wrong market, or you're looking at the market the wrong way. (The majority of businesses that have problems are going after the wrong target market.)
If you have chosen the right target market— what's different about your perspective?
Why you need to have a niche (sound familiar if you've listened to other episodes?), with some great examples.

People's biggest problem is that they don't know what they're biggest problem is.

If they don't understand their biggest problem, they'll bring in the wrong solution to the wrong problem.

If you're going to do the same stuff as everyone else, you don't need to open your business.

Effective positioning doesn't just attract the right prospects, it eliminates the wrong prospects, so you don't waste time and energy on them.

Once again, how we are not rational creatures…
How he broke the single day sales record at Champs Sporting Goods when he was 17.
---
The Wine
Pali Wine Co Pinot Noir, Santa Barbara, 2014. Really nice jammy Santa Barbara pinot. 😉 (Erik had a Blue Moon.)
---
Where you can find Erik: Web site, @erikluhrs, LinkedIn
Where you can find Reuben: @Sales4Nerds, @Mimiran, Mimiran.com.
Get alerted when there are new episodes (2x/month):