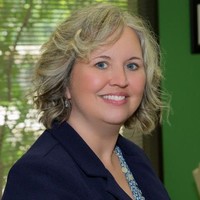 Like most of my guests, Christina Bell never intended to get into sales. She comes from a family of teachers, but needed to take a job, any job, after graduating.
She did a great job (which she credits in part to the training program) and started to train other sales reps.
Finally, she was a teacher and was welcomed back to family Thanksgiving. 😉
In this episode, Christina shares her philosophies on sales, including:
Why sales is a sorting exercise, and why this is the key to everything else.
The mistakes people make trying to push people too fast (and keeping them around in the pipeline too long). This is gold.
How to make conversation and ask questions productively.
How to make conversation flow, and how many people shut it down.
How do you know if you're dealing with a real opportunity? Or just someone looking for some free consulting?
Why people talk about what they do the wrong way (and how to do it better).
Another good reason you don't want to cut your prices.
Your responsibility in managing your pipeline.
Much, much more…
The wine…


Another yummy, fruity Napa(!) Pinot Noir. What can I say? This time it's a delicious 2013 from Starmont.
Where to find Christina:
Where you can find Reuben: @Sales4Nerds, @Mimiran, Mimiran.com.

You can also  listen on Overcast, or Subscribe on Android, Player.fm.
---
Get alerted when there are new episodes (1x/month):