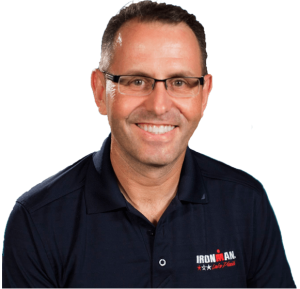 Bryan Payne is a serial entrepreneur, salesmen, Iron Man (12 times over), and general man of adventure and humor.
Normally a beer drinker, he was a good sport about having some wine on the podcast (and didn't seem to mind too much).
This episode is a bit longer than usual, because there were just so many interesting episodes that I wanted to hear about, and I think you will, too.
For example, learn how Bryan and his brother got clever when starting their sales career chocolates to raise money for their elementary school.
Then hear about how he started a lawn care business in high school that he grew to 13 employees, and which he sold to one of the actual adults working for him.
Learn how he was the only student in his class not to go to college (and how he got expelled) and what he did to get his first job instead. It's not conventional, but probably applies even more these days.
Then Bryan gets into how he accidentally landed his first official sales roll, and what did to be successful.
Plus,
Why he quit to start his own company.
The big bet he made on technology (and how the same technology almost killed the business).
How he acquired a business for almost nothing and turned it around from bankruptcy (hint, it involves pricing)
How be built up a capable, motivated sales team with almost no capital
In addition, learn:
"48 Hour Rule" for moving quickly
1st Principle of Sales
What song you should listen to if you want to appreciate 70s music (I don't agree with this one)
Why Bryan loves millennials (seriously)
The completely unlikely way that Bryan got into doing Iron Man triathlons.
How he got hundreds of resumes with a simple, no-bs story (here's the actual story)
The wine…

Another yummy, fruity Sonoma Pinot Noir. What can I say? I like them.
Where to find Bryan:
Where you can find Reuben: @Sales4Nerds, @Mimiran, Mimiran.com.

You can also  listen on Overcast, or Subscribe on Android, Player.fm.
---
Get alerted when there are new episodes (1x/month):