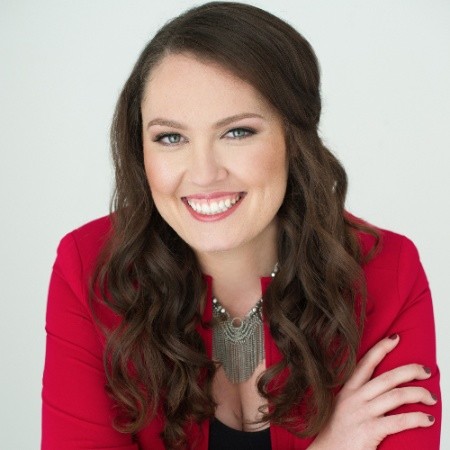 Laura Briggs is a former middle school teacher, so nothing phases her. 😉 Like so many young teacher, the structure of the educational system left her burned out and she entered the digital freelancing economy as a freelance SEO writer.
She's done TEDx talks on freelancing, and just released her first book, Start Your Own Freelance Writing Business.
In this episode, Laura pulls back the cover on the mysteries of SEO, which can seem so daunting, complicating, and time-consuming that many of us punt on it. Punting is not a great move. Here are some key things to take away:
The biggest misconception is the feeling that SEO is so complex that you have to pay someone thousands of dollars per month.
The first thing you need to do is figure out the most important keywords for your business. "For your business" means the words that your customers use to describe their problems, not the the words you might want to use to describe your offerings.

You can use tools like UberSuggest to help find keywords.
YouTube (the world's 2nd biggest search engine) is also useful. Just start typing in the search bar and see what YouTube suggests.
What do people describe as their biggest problems, when you meet with prospects in person or on the phone.

Excluding bad fit visitors is as useful as including good fits. You can be explicit about who is a good or bad fit, right on the page.
How many keywords do you need? (Keep in mind that "keyword" is really a "key phrase", of 3-6 words, not a single word.)

Use the "keyword" about once per 100 words. Don't "stuff" the keyword unnaturally into content in an attempt to trick Google. Write for the human reader first.
Use specific "long tail keywords" to get more specific, and get traffic from your ideal prospects. For example, ranking for "tennis shoes" is going to be hard, because you're competing with folks like Nike. But if you say "the best tennis shoes for marathon runners", you can target much better.
You can link to blog posts, which can provide more variation than the "static" service pages on your site.

Post at least once per week. (!!!)

You can post about your core business, but also "complimentary content", like "what do eat before you play tennis."
Create a schedule that you can sustain.
Work in the medium you enjoy, and then repurpose (for example, if you are comfortable talking, then record a video and have someone transcribe it as a blog post, or vice versa).

Backlinks are hard because you don't have control (on multiple levels). Work on the stuff you can control first. Link properly within your own site, and also link to resources that you cite in your writing. For example, in writing for attorneys, Laura might cite research from hospitals or government sources.
Remember that the human reader is the priority. Even if you can somehow trick Google into sending you traffic, what's going to happen if you don't write for your ideal visitor?
How much time do you need? You need to spend some time upfront. But, once you have a routine, you can batch, bimonthly or monthly, by setting up a calendar and creating a lot of posts or videos or whatever else. This should take at minimum 2 hours per week, but again, you can batch your work. Do what works for you.

For example, Laura prefers to carve out one day per month to crank on content. Even for YouTube, Laura will switch shirts between videos and crank out 4 videos. (Too bad this strategy is dangerous for Sales for Nerds.)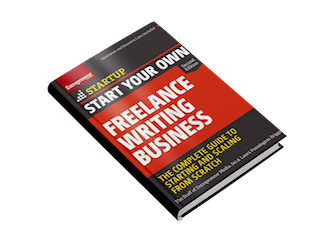 Grab a copy of Laura's new book, Start Your Own Freelance Writing Business: The Complete Guide to Starting and Scaling from Scratch. If you're a freelance writer, this is a no-brainer, but even for other kinds of service freelance businesses, you'll find a lot of great stuff in here.
One awesome gem from the book, regardless of whether you're a freelance writer: the deadlines that you commit to are up to you. Don't drive yourself crazy.
The Wine
Laura is enjoying some red sangria ("the way I get my serving of fruit").
I enjoyed some Shannon Ridge Petite Syrah.

Where to find Laura…

Where you can find Reuben: @Sales4Nerds, @Mimiran, Mimiran.com (the easy CRM for people who are awesome at serving clients and would love some help getting more, but hate "selling"). You can also listen on Overcast, or Subscribe on Android, or Player.fm.
If you've ever struggled with a proposal, check out the "official" Sales for Nerds online course on Sales Proposals the Right Way (coupon link for listeners).
---
Get alerted when there are new episodes (1x/month):