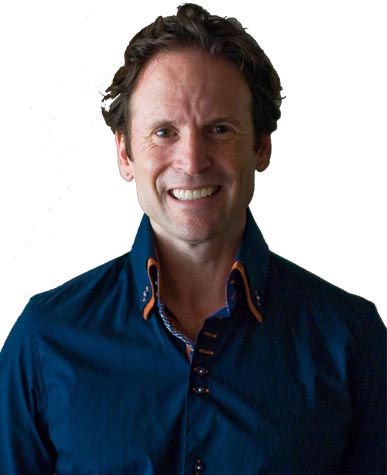 Aaron Ross returns to Sales for Nerds after coming on in Episode 20. If you haven't heard that, you might want to listen to that first (although you don't have to). Aaron's got 9 kids (and working on more– many of these are adopted, just FYI), so he's a busy guy.
He started a company that failed because he didn't know sales well enough, so he joined Salesforce to learn about sales.
He's written 2 hugely influential books–
In this episode, Aaron talks about some of the most critical topics in the book (but you should really just read it).
Nail Your Niche
The biggest challenge people have getting a company off the ground is "nailing the niche". If you don't do this, you can waste a ton of money, time, and energy on sales and marketing efforts that don't work. (If you need some help with your niche, see this Mad Libs Positioning Generator tool, and check out the one question you should ask if you're considering narrowing your or broadening your niche.) We all have fear of missing out (FOMO), but if we don't focus, it's very hard to get traction.
How do you know if you have a good niche? If you can describe what you do, whether an elevator pitch or on twitter, do people understand what you do, and do the right people ask for more.
A lot of updates to the second edition involve the deluge of information. Aaron notes that buyers don't necessarily know more than ever, they're often more confused than ever.
If you're in services, it's easy to say that almost anyone could be in your market, so focus on the use cases where you add the most value.
The Current Information Environment
How do you deal with massive surge of content– you can't just write a great blog post and get on the front page of Google. You have to create a signature piece of cornerstone content. What's the one thing you want your company to be known for?
How Do You Grow the Value of Your Company
Another interesting case study from the book is how Bregal Sagemount — a private equity firm– triples the value of a company in 3 years. They mostly focus on growing sales faster– because that grows the value of the company most effectively. They invest in getting more leads, run better meetings, leading to more deals. (Sounds familiar, right?)
Unifying Sales and Marketing, while Specializing Roles
They try to get specialized roles for sales, especially better outbound prospecting, but they also get sales and marketing together as a "revenue team". One of the best practices is to put marketing on a quota for sales-qualified leads or revenue, if the sales cycle is short enough (a quarter or less). So if you want to increase the value of your company, increasing sales growth and predictability is likely the way to go.
How do you define a qualified lead? This will vary from company to company and even by channel (an inbound lead is usually more qualified than an outbound lead, for example). A starting point for a qualified lead might be:
Do they have authority
Do they have a need
Do they want a next step
Note that in industry, a person with enough authority can make budget and timing happen.
Inbound and Outbound (Nets and Spears)
Inbound is great, outbound is great. And they go great together. Outbound lets you access parts of the market that don't know you exist, and you can define your targets. If you're going to do outbound, make sure one person owns the initiative. At least one person should be doing this full time for a few months. One example is Zuora, which had reps doing 30 calls and 60 emails per day. The better you know your customer, the better you've nailed your niche, the easier this outbound prospecting gets.
If you don't know who to call, but you know which companies, you can call the company and ask nicely.
When someone asks what you do, pretend they asked you "how do you help your customers?" Use the first 3 seconds of the conversations to earn the next 60 seconds.
By all means, check out the book… (see links below)
Home
The Wine (and the Beer)
Aaron is enjoying some Stella Artois ("when I was in Belgium, this was the stuff they serve to tourists, but it's tasty.")
I enjoyed some Loveblock (that does not sound right, does it?) Sauvignon Blank from New Zealand (taste much better than the name). 😉

Where to find Aaron…

Where you can find Reuben: @Sales4Nerds, @Mimiran, Mimiran.com (the easy CRM for people who are awesome at serving clients and would love some help getting more, but hate "selling"). You can also listen on Overcast, or Subscribe on Android, or Player.fm.
If you've ever struggled with a proposal, check out the "official" Sales for Nerds online course on Sales Proposals the Right Way (coupon link for listeners).
---
Get alerted when there are new episodes (1x/month):