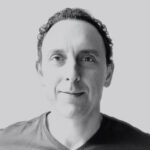 Hi, I'm back with another solo episode, because I've spent so much time recently talking with people about positioning that I wanted to do an episode on it.
So many people struggle with sales and marketing, because they have created a high degree of difficulty for themselves by not taking advantage of positioning.
In this episode learn how:
To focus your messaging on your ideal clients
How to overcome FOMO (Fear of Missing Out) when you narrow your niche
"MEGA" Positioning, the world's cheesiest marketing pneumonic:

Magnetic (and what people get wrong about it)
Easy (because this is the dial you use to make sales and marketing easier or harder)
Gorilla (how to make yourself the 800 pound gorilla of your market)
Authentic (you've got to be true to yourself)

How to create your Superhero Name and tell your Origin StoryHow to use "The Bar Test" to check your messaging and make sure it resonates
Why strong positioning with a narrower nice leads to more leads, not less
How to develop your positioning when you get "stuck"
---
Try the Mission & Positioning Tool for free.
---
The Wine
Chateau Satarney Pinot Noir from Burgandy, 2015. Yum.
---

Where you can find Reuben: @Sales4Nerds, @Mimiran, Mimiran.com, the easy CRM for people who are awesome at serving clients and would love some help getting more, but hate "selling", (Mimiran also makes it easy to track and grow referrals). You can also listen on Overcast, or Subscribe on Android, or Player.fm.
Want a way to make sales and marketing fun, without being "salesy"? Try Mimiran, the CRM for elite solo consultants who love serving clients but who hate "selling". (Including the more powerful than ever Free Edition.) Mimiran can help you implement a lot of Alan's ideas not only more efficiently, but more effectively.
---
Get alerted when there are new episodes (1x/month):