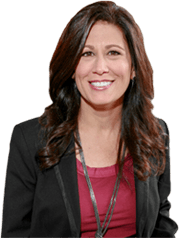 Michelle Tillis Lederman worked in the finance department, crunching numbers, until a chance trip to Japan and an interesting coaching experience led her to launch her own business, helping people connect with each other better.
The "recovering CPA" has written several books, and her latest, The Connector's Advantage: 7 Mindsets to Grow Your Influence and Impact was what led to this conversation.
In this episode learn:
How to achieve your goals faster, easier, and better with help from your connections (and feel better along the way)
How to bring your natural strengths and "unique charms" to conversations, instead of trying to force yourself to be someone else (especially helpful for introverts)
How to find points of connection
How to be stay in a place of curiosity and openness instead of jumping to conclusions, and why this is so important
How to keep connections alive and healthy, without being fake
The importance of picking up the phone and calling people, even if you're busy (yes!!!)
Plus, Michelle takes notes as our conversation leads to ideas for 2 blog posts. 😉
---
And again– we've actually got video for this episode. See below…
---
Audio only…
The Wine
Michelle had a bottle of Poland Springs. 😉 With summer in full swing in Texas, Reuben switched to white, a Ribbonwood Sauvignon Blanc from New Zealand.
Books and More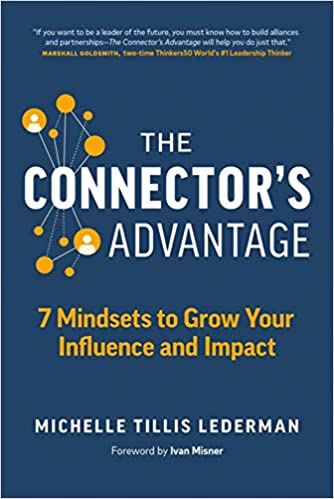 The Connector's Advantage: 7 Mindsets to Grow Your Influence and Impact. A nice, quick read, with plenty of practical advice.
It's also a nice compliment to Matthew Pollard's book, The Introvert's Edge to Networking (listen to Matthew on Sales for Nerds here).
---
Where to find Michelle

Where you can find Reuben: @Sales4Nerds, @Mimiran, Mimiran.com, the easy CRM for people who are awesome at serving clients and would love some help getting more, but hate "selling". You can also listen on Overcast, or Subscribe on Android, or Player.fm.
Want a way to make sales and marketing fun, without being "salesy"? Try Mimiran, the CRM for elite solo consultants who love serving clients but who hate "selling". (Including the more powerful than ever Free Edition.) Mimiran can help you implement a lot of Michelle's ideas not only more efficiently, but more effectively, including tracking referrals, maintaining relationships through conversations, and more.
---
Get alerted when there are new episodes (1x/month):