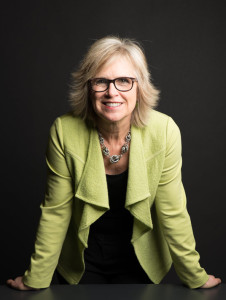 Jill Konrath has written 3 best-selling books on sales, and now she's out with a new book on personal productivity called More Sales in Less Time, Surprisingly simple strategies for today's crazy-busy sellers.
As Jill mentions, she didn't write this book because she started as an expert in this, but "to save my life", because even Jill Konrath has challenges with getting things done and handling the constant interruptions of modern life.
Here's a short clip:

 In this episode, Jill talks about:
The completely accidental way she got into sales (this is becoming a pattern, right?).
Why sales was a great fit for her, against all her preconceived notions.
Why she started her own company.
How she got overwhelmed with the very technology that was supposed to help her.
Why our brain is not optimized for modern life and how it leads us down the wrong path in the modern world. (And what happens to your IQ when you multitask.)

The real reason she wrote this book (to save my life)

How family emergencies forced Jill to prioritize even more ruthlessly (crossing of the "nice to do's", and "like to do's" and focus on the "have to do's". (And why having a "don't do" list is as important as having a "to do" list.

 How Jill used to use her calendar, and how she changed to be more effective with her time.

The practical suggestion from Jill's book that Reuben put into place the next week.

The surprising amount of time top sellers spend selling

How to use the Pomodoro Technique to get started on tough tasks (Jill says she gets more done this way than with any other technique)
Plus, hear how this interview caused me to violate my own productivity rules. 😉
Get the episode now on iTunes, listen on Overcast, or Subscribe on Android.
Books by Jill: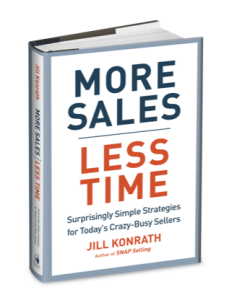 Other books mentioned in this episode:
The One Thing, by Gary Keller (who here in Austin created the biggest real estate company in the world)
Apps mentioned:
The wine…


I switched to cab for this one– a very nice 2013 Franciscan Estate Napa Valley cab which was quite good and made me think I need to get back to cabernet sauvignon more often.
Jill enjoyed "something white from the fridge." 😉 She said she's not used to having wine while being interviewed.
---
Where you can find Jill: JillKonrath.com, @jillkonrath, LinkedIn, YouTube
Where you can find Reuben: @Sales4Nerds, @Mimiran, Mimiran.com.
---
Get alerted when there are new episodes (2x/month):