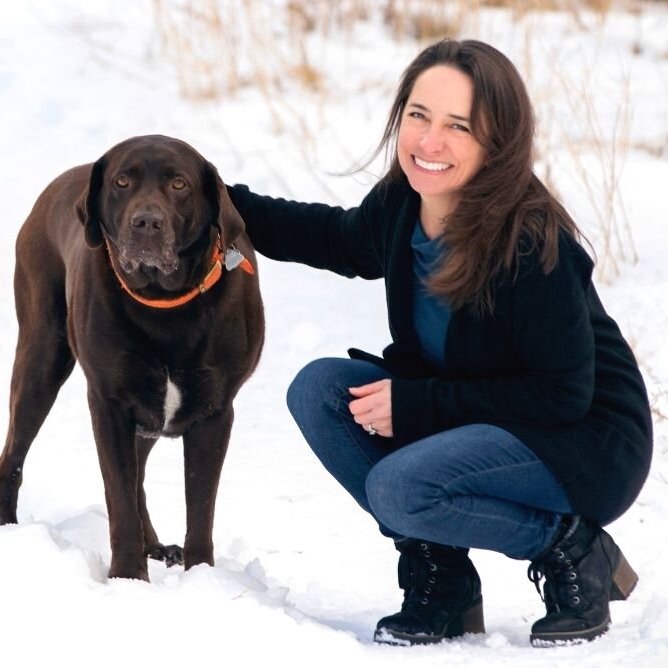 Sarah Elkins never thought she'd be a master at helping people tell stories. She worked in the public sector for 20 years, collecting stories, asking about really specific things, and could repeat them back to them, highlighting some key points.
She started coaching, working with a woman with multiple sclerosis. She never talked about her MS. She didn't want to be defined by that. Suddenly Sarah realized she had the title for her podcast, and then her book, and really her whole mission.
In this episode learn how Sarah:
Became an accidental podcast with over 180 episodes (it's a great, umm, story, no pun intended)
Performs in 2 bands (you can get a listen if you buy the audiobook version of her book, which includes a couple of "bonus tracks")
Realized that people often hate their jobs because of bad communication, and that with better communication, people would have a better work experience and better relationships.
Realized that people often held judgements about themselves and others based on stories they told themselves that weren't necessarily true or complete, but had come to define them, and often limit their success.
Helped a speaking client wow a crowd and exorcise some childhood trauma.
Plus learn the common fallacies that hold us back when telling our stories:
That the have to be epic to be meaningful (Sarah has a great example of this in the interview).
Thinking in terms of lengthy timelines, rather than specific instances that illustrate the whole story
Telling your story in a way that puts yourself down ("I'm not very bright…")
Not sharing emotions– which activate mirror neurons in the head of the listener
And some things you may not consider about telling your story:
Memory is fallible, and even just retelling the story shifts the memory.
There's no such thing as a lightbulb moment. There's a dimmer switch." We don't remember the little things that lead to the full light.
You can have multiple origin stories. One way to find them is to think of times you have been insulted and felt small. For example, you might have a lot of evidence that you're smart and accomplished, but one story that suggests you're not, and you end up believing the one negative story.
Put your stories into categories, so you have relevant stories to share in the right situations. (This sounds like it will take a lot of time, but we're always telling stories anyway.)
---
And again– we've actually got video for this episode on YouTube or see below…
---
The Wine
Sarah is drinking an Old Fashioned that her husband made.
Reuben is drinking Thomas Jerry 7 Hills Oregon Blend Vineyard 60 cab 28 merlot 12 cab franc.
Books and More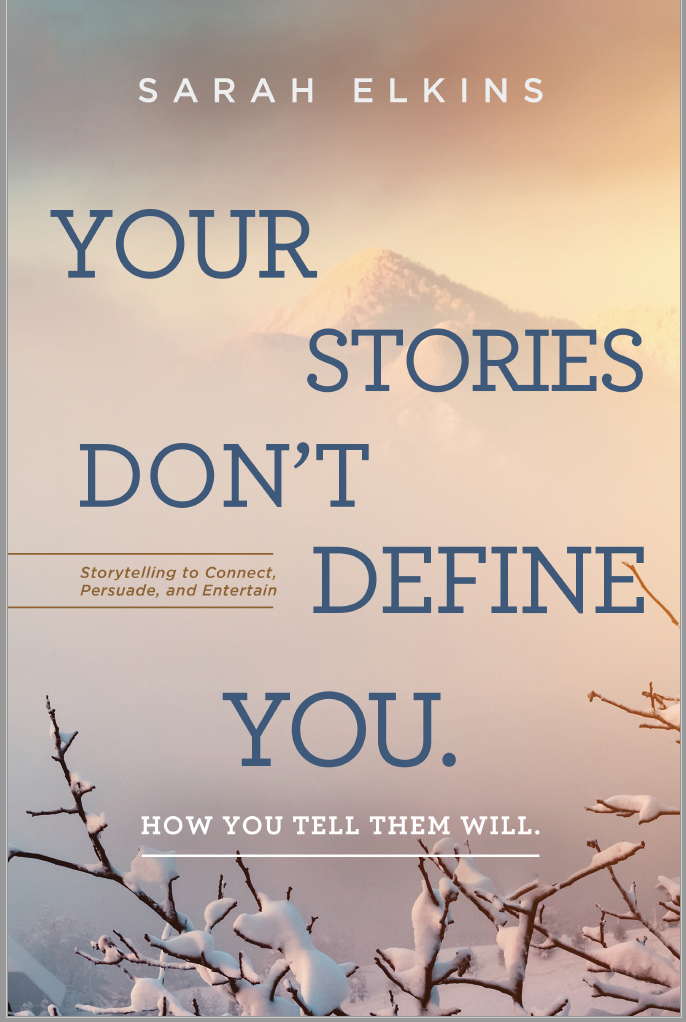 Your Stories Don't Define You, How You Tell Them Will.
Audio Book version– free extra tracks 2 songs from Spare Change, one of the bands Sarah is in (the other band is called Rocket to Uranus, a 60s cover band).
---
Where to find Sarah

Where you can find Reuben: @Sales4Nerds, @Mimiran, Mimiran.com, the easy CRM for people who are awesome at serving clients and would love some help getting more, but hate "selling". You can also listen on Overcast, or Subscribe on Android, or Player.fm.
Note, speaking of stories, a good proposal is a story, not a brochure– get your "Fill in the Blank" Consulting Proposal Template.

Want a way to make sales and marketing fun, without being "salesy"? Try Mimiran, the CRM for elite solo consultants who love serving clients but who hate "selling". (Including the more powerful than ever Free Edition.) Mimiran can help you implement a lot of Sarah's ideas not only more efficiently, but more effectively, including telling your Origin Story, plus tracking referrals, maintaining relationships through conversations, and more, proposal automation, lead magnets, e-signature, and more.
---
Get alerted when there are new episodes (1x/month):