"The sooner you can get to a niche, the faster you get to a sustainable, vibrant business, and we don't feel like we're on the hamster wheel. Niching is king."

Rochelle Moulton

If you prefer the video…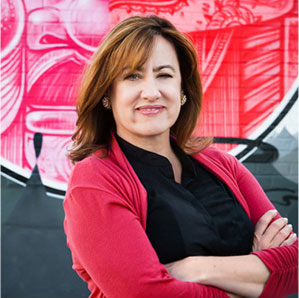 Rochelle Moulton started her career in a big consulting firm, becoming a partner, then left to start her own firm.
She had to learn to consult without having a big name behind her, and then sold this firm to Arthur Andersen (until the Enron implosion destroyed Andersen).
Within Andersen, Rochelle had been coaching accounting partners on selling. She helped subject matter experts build relationships with clients, not just spout off their expertise.
Here's why they weren't good at sales:
Too focused on their knowledge, "being right", and sounding smart.
Not paying attention to building a genuine relationship.
Not putting yourself in the clients' shoes
Talking too fast, too much, or insisting on pitching your pitch regardless of the conversation
Sound familiar?
Later Rochelle went back to work for herself, and started coaching other consultants like she had internally at Andersen.
She had a client who ran a financial consulting firm who kept hiring people who "couldn't sell", because the owner wanted people who could listen. They were amazing at winning deals.
"Introverts can be really, really good at sales because they listen."
Rochelle helps people build market authority– positioning your expertise in a niche with a powerful message. The idea of building authority is that people seek you out, and you do more of the qualification than sales.
Rochelle likes to think in terms of an Authority Spectrum– from low authority, where you have to do a lot of work for each deal, to high authority, where ideal clients are eager to work with you and seek you out.
This is a spectrum, and it's not that you ever completely stop reaching out to people, but you get more leverage out of higher authority.
This improves sales efficiency, but does not mean avoiding conversations– just that you have conversations with the right people.
If you really don't want to ever talk to anyone, have a business model that lets people buy by clicking a button. If you want to do high end consulting, you need to talk to people.
If you do this right, you make low to high 6-figures per project, or even low 7-figures, as a soloist.
If you have a good network of referral partners, you can have high-leverage conversations with them, which leads to a stream of high qualify referrals. (There is a danger of over-reliance on a single referral source, so keep building other options.)
Your niche is a combination of your skills, and how you ideally help with those skills.
Often the sophomore year of a consulting business is the hardest, because the initial flow of referrals dries up, and you have to figure out how to get clients and what your niche really means.
"Do not try to avoid having really conversations. It may feel risky or intrusive, but if you have something to offer them, they would probably love to have a conversation, provided it's not a pitch. You just have to ask…"
Talk to your Authority Circle– the ~150 people who want to help you and you want to help.
If you're nervous about having these conversations, start with low-hanging fruit, even your next-door neighbor.
Have conversations and listen. Listen to their concerns, their pain points.
Humans are pretty simple.
Reuben: "figure out exactly who you want to talk to, and have good conversations with them, and good things will happen."
Rochelle: "I'm not gonna argue with that."
There you have it, folks. Keep talking to people. And make sure you're listening.
---
The Wine

Rochelle enjoys some Fess Parker chardonnay from the California Central Coast, while Reuben has some Domaine Guion Cuvée Prestige Bourgueil, a nice cab franc from the Loire Valley in France.
---
Where to find Rochelle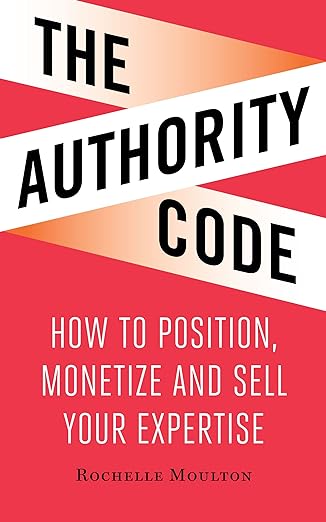 The Business of Authority Podcast (with co-host Jonathan Stark, whose Sales for Nerds episode on ditching hourly billing you can check out here).
Don't forget to check out her book, The Authority Code: How to Position, Monetize and Sell Your Expertise.

Where to find Reuben
@Sales4Nerds, @Mimiran, Mimiran.com.You can also listen on Overcast, or Subscribe on Android, or Player.fm.

Want a way to make sales and marketing fun, without being "salesy"? Try Mimiran, the CRM for elite solo consultants who love serving clients but who hate "selling".
It also has a "mad-libs" style wizard to help you lay our your mission and positioning, including your origin story and customer stories. And great ways to help you have more conversations, as Rochelle recommends.
---
Get alerted when there are new episodes (1x/month):