Do people know how awesome you are? Can they tell from your website? From your social media presence? Social Media Sherpa Shaily Hakimian is here to make sure you let them know.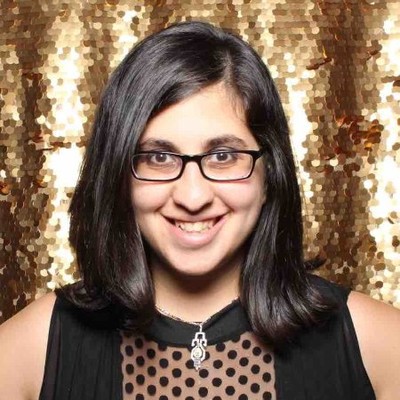 Shaily was a bullied kid– people thought she was stupid. She learned to make friends and be social on MySpace, where she first managed an online community. After getting her education degree, that experience led to a job offer, and then she had someone ask to pay her for help with online marketing. This led her to start her own marketing company Social Media Sherpa.
In this episode learn:
How Shaily learned to make friends and build communities online (on MySpace!).
How to talk to people in your community
How to not be boring online, which makes it harder to make sales, even after a referral. Make sure you tell your story. (Shaily introduces me to the apparently famous TikTok video "no one asks you questions if you're an accountant" as a great example.)
To make it obvious what problem you solve– let your website, social media, and your podcast do this so you don't have to rely on a conversation.
How should you think about strategy vs. execution when hiring help.
What do you need to succeed online? Where are your people? Get stuff from your brain onto "paper".
How can you be unforgettable? What are your FAQ (Frequently Asked Questions), the questions you get all the time? Are they on your website?
The key pieces of content to share, and how often to share. (Be consistent and regular, but ideally at least 2x per month.)
How to do website and social media well, so you don't replace real human conversations, you have more real conversations with the right people, at a deeper level.
Make it authentic– put a little "you" in it.
Be open to controversy (and the challenges in your industry– if you name it first, you become the trusted advisor).
Tell people how to successfully work with people like you.
What the specific problems of the *specific* clients that you help? Make that very clear.
People have most of this information in their heads, they just have trouble pulling it out and putting it online.
Be unforgettable. Make it easy for people to see that you're awesome. (Don't forget to using the positioning tool in Mimiran to help you.)
---
And again– we've actually got video for this episode on YouTube or see below…
---
The Wine
Shaily is having ginger beer and mezcal.
Reuben is drinking Willful Pinot Noir from Willamette Valley Oregon.
---
Where to find Shaily

Where to find Reuben
@Sales4Nerds, @Mimiran, Mimiran.com.You can also listen on Overcast, or Subscribe on Android, or Player.fm.
Note, speaking of stories, a good proposal is a story, not a brochure– get your "Fill in the Blank" Consulting Proposal Template.

Want a way to make sales and marketing fun, without being "salesy"? Try Mimiran, the CRM for elite solo consultants who love serving clients but who hate "selling". (Including the more powerful than ever Free Edition.) Mimiran can help you implement a lot of Shaily's ideas not only more efficiently, but more effectively, including telling your Origin Story, coming up with your Superhero Name so you're unforgettable and more referrable, and much more.
---
Get alerted when there are new episodes (1x/month):