2021 is almost done. Have you done your planning for 2022? Started it?
The irony is that I had planned (thank you, I'll be here all week) to make this a panel discussion, and I just didn't have time to do that. So I just present some tips on how to plan (and how not to).
You can find lots of templates over the inter webs — pick whatever works for you.
This is not a step-by-step guide to planning. I've found that what works for one person may not work for another, so find the right guide for you.
This is a set of ideas on planning so that you get better results out of whatever particular process you want to use.
In particular:
Make sure you consider your life holistically– not just your work, but your relationships, and spiritual, mental, and physical health
Review 2021. How did it go?
Don't drift.
Make sure you have strong positioning— it's your secret superpower. I've said it before as have many guests on the podcast– this is foundation for everything else in your business. If you get stuck, try the Mission & Positioning tool in Mimiran, and ask your current and past clients (Meg Cumby has some great tips on this.)
What are your goals? Consider them holistically. You may have income goals, work/life balance goals, you may want to learn basket weaving, etc. Don't just put out a financial target (unless you have no relationships and hobbies and just want to make money) without considering other aspects of your life.
You can't just keep adding things to your todo list. Create a NOT todo list. Eliminate, delegate, and automate where possible. Use zero-based task budgeting.
One area people often lose a bunch of time is talking to the wrong people, because you don't have clear positioning, you aren't sure of your goals, and you haven't blocked out time for actually achieving them.
Put the tasks you need to do to get to your goals in your calendar. Block off time every week. Don't put the scheduled but non-strategic stuff in the calendar and then try to fit the strategic stuff around that. (Start with the "big rocks".)
If talking to people is essential to getting clients, make sure you have time for that blocked off in your calendar. (Use the Pipeline Planner tool to see how many conversations you're likely to need.)
If referrals are essential for your business, make sure you have time blocked off to nurture your referral network. (Check out Stacey Brown Randall's episode on referrals for more info, and make sure you build out your referral report, which Stacy calls the most valuable asset in your business.)
Review your plan with trusted advisors, mentors, peers, etc. You will get insights that you couldn't get on your own– you'll learn where you can eliminate entire classes of tasks, and where you need to push harder. If you do this in a peer group where you are providing feedback also, you'll get additional insights, and get to be helpful.
Block off time for the plan. You need to review, prepare, talk to your advisory group, and revise. How much time this will take depends on you, but I suggest several hours for each phase. (Note that if you don't have your positioning, a big chunk of your plan should be working on that.)
And if you caught Barley barking at the end, here she is at the park: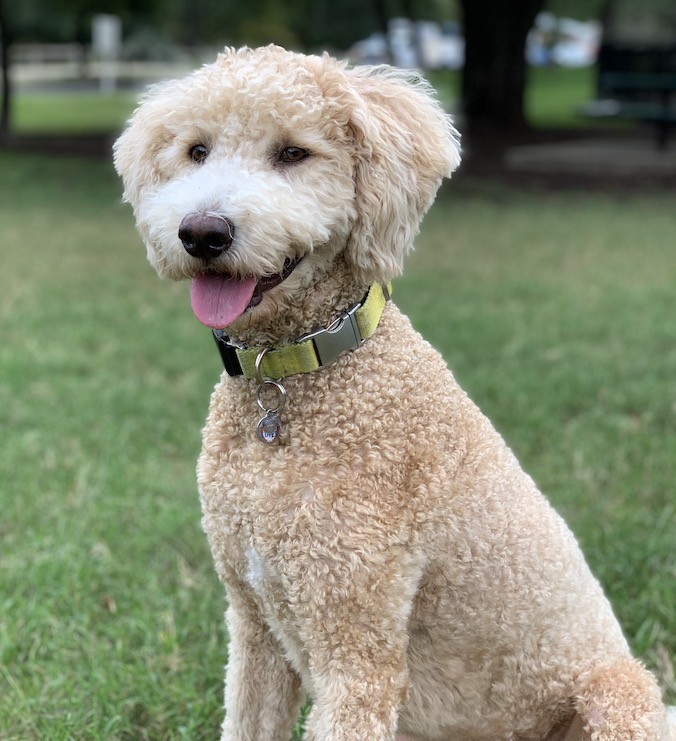 ---
And again– we've actually got video for this episode on YouTube or see below…
---
The Wine
Reuben mixed it up with some white wine– K Vintners Viognier from Yakima Valley, Washington. Nice and peachy– more of a summer wine, but still quite delicious.
---

Where to find Reuben
@Sales4Nerds, @Mimiran, Mimiran.com.You can also listen on Overcast, or Subscribe on Android, or Player.fm.
Note, speaking of stories, a good proposal is a story, not a brochure– get your "Fill in the Blank" Consulting Proposal Template.

Want a way to make sales and marketing fun, without being "salesy"? Try Mimiran, the CRM for elite solo consultants who love serving clients but who hate "selling". (Including the more powerful than ever Free Edition.) Mimiran can help you implement a lot of Shaily's ideas not only more efficiently, but more effectively, including telling your Origin Story, coming up with your Superhero Name so you're unforgettable and more referrable, and much more.
---
Get alerted when there are new episodes (1x/month):