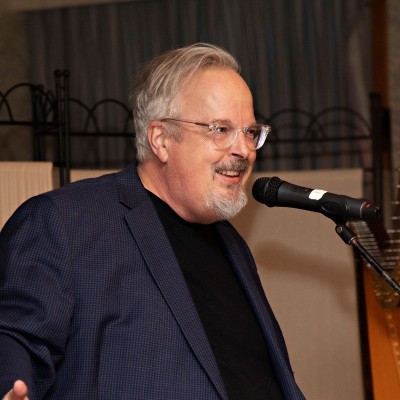 Franklin Taggart, host of the "Your Own Best Company" and the "Daily Virtual Coffee Break" podcasts, coaches freelancers, solopreneurs, and artists on how to connect with audiences and find clients, in a way that suits their skills, personality, and lifestyle.
He was a professional guitar player, and still teaches and also helped kids with anti-gang interventions. He fell into coaching accidentally, after a friend asked him to help facilitate a coaching retreat.
In this episode, learn:
How Franklin fell into coaching, and why he didn't even think of it as "coaching" (plus, why he's still suspicious of coaches, and what's a sign of a good coach).
Why you're not a "thought leader", and why humility is important for successful work.
How to ask the right questions to find the people you really enjoy working helping (and the questions Franklin asks).
Why "following your passion" is not good advice, and what to do instead.
---
The Wine

Reuben enjoys Prodigal Pinot Noir while Franklin is still working on his coffee.
---
Where to find Franklin

Where to find Reuben
@Sales4Nerds, @Mimiran, Mimiran.com.You can also listen on Overcast, or Subscribe on Android, or Player.fm.

Want a way to make sales and marketing fun, without being "salesy"? Try Mimiran, the CRM for elite solo consultants who love serving clients but who hate "selling". It tracks referrals and helps you grow and nurture your network. Plus, the "Mission and Positioning" screen will help you refine your message, and give you lots of ideas for videos.

---
Get alerted when there are new episodes (1x/month):