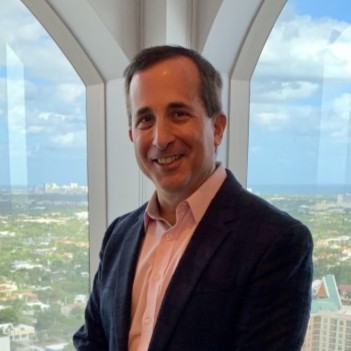 Jay was a chemical engineer who went into management consulting, because he loved solving problems. His family was in business, so he grew up with this.
He joined a firm that had spun out of Bain in London and loved the work. But as he moved up and became a partner, he had to sell, which he didn't find interesting at all.
He looked at what the other partners did– they entertained clients. Jay didn't want to do that.
He wanted to solve problems. So he'd read about what was going on in his clients' industries, then he'd call the CEO and talk about what was happening.
Jay decided to start helping smaller companies. He tried the networking groups and all that. It worked but was not a good use of time.
In this episode, learned what Jay learned, including:
How the 98% Typical elevator pitch (I solve these problems, for these types of clients, by providing this type of service) differs from the 2% elevator pitch, which makes the client the hero. This goes back to the great Christmas movie of all time (Die Hard– this is why Jay and I get along)– you have to be able to identify with, and root for, the hero.
Don't confuse marketing (1 to many) with sales (1 to 1).
How to get someone to really listen to your advice.
Plus the 3 stages of marketing:
0: Spray and pray ("random acts of marketing")
1: Targeted outbound prospecting. Can work quickly– in about 90 days, but not efficient.
2: Referrals. (Introductions are often a waste of time. Referrals are a bit better, but if you are one of 3 referrals, you're going to waste a lot of time.
3: Provocative Perspective. Offer a contrarian perspective that people can tell to their network. Then the people who find the story resonates want to talk to you. Simon Sinek is a great example of this strategy.
Why should people help share your Provocative Perspective? Because these people know they need to nurture their relationships and provide a lot of value, but they need something to say.
---
The Wine

Reuben enjoys Sorpasso Italian red.
Jay has a (giant glass of) California Merlot.
---
Where to find Jay

Where to find Reuben
@Sales4Nerds, @Mimiran, Mimiran.com.You can also listen on Overcast, or Subscribe on Android, or Player.fm.

Want a way to make sales and marketing fun, without being "salesy"? Try Mimiran, the CRM for elite solo consultants who love serving clients but who hate "selling". (It also tracks referrals and how much business you get from them.)
---
Get alerted when there are new episodes (1x/month):