Wayne is the founder of Ugly Mug Marketing and author of Full Circle Marketing: Transform Your Marketing & Turn Customers Into Evangelists.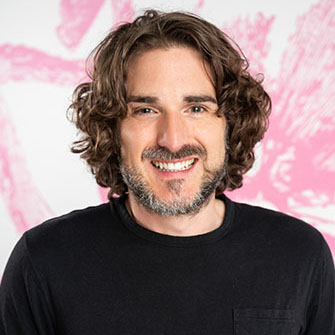 Wayne's parents got him some Zig Ziglar CDs (he still needs to ask his parents why they got him this gift) and wanted to get into sales, but wasn't very good at it. But he realized that sales provided instant feedback, if you could separate the emotional response. He got better at sales by focusing on the prospect's perspective, rather than his own.
As he got better at sales, he decided to start his own firm, in the only other skill he had: lawn care.
His lawn care clients started to ask him for marketing help because they were impressed with his growth. When he sold the lawn care business, this turned into Ugly Mug Marketing.
The Ugly Mug name comes from David Oglivy, who said, "I would rather you show me an ad that's ugly and effective over one that's beautiful but isn't." Wayne wanted the ultimate goal to be client results, not beautiful ads or creativity awards.
His first clients were clients of his landscaping company, who wanted to know how we was growing so fast.
Here are some of his tips:
He started by creating a Top 100 prospect list by driving around town.
Then he brought dozens of boxes of donuts to those businesses about once per month. When the manager would complain about the lawn, the staff would refer Wayne's company. (He had a big sticker with his business info on the top of the boxes.)
He picked up the phone and called. Don't hide behind your inbox. The best way to connect with humans is face-to-face, then video, then phone.
Don't think of marketing and advertising as the same thing. Advertising is a part of marketing. So is the way your lawn looks, the way you answer the phone, etc.
What are you doing to create raving fans for your business? Buying donuts and birthday gifts created evangelists. Taking care of your customers and ignoring the fads is much more cost-effective than trying to get new customers.
Your customers carry a contact database and social media access in their pockets. What are you doing to encourage them to use that on your behalf?
Create great experiences for your customers. (Wayne does this for clients based on not only their direct spending with his firm, but their referrals and referral potential.) The idea is to make people feel special.
Educate your customers to help them succeed in adjacent spaces. (One client would send a single email follow-up to leads that included phone numbers.)
Focus on the problem, not just the demographics of "who"? If we focus too much on "who" instead of the problem, we sometimes target the wrong people. What problem does your offering solve?
Magic Journal Exercise… you should know your ideal customer so well that you can write the journal entries for them.
Full Circle Marketing: move strangers to friends to clients to evangelists.
Opportunities in print and direct mail, if you can personalize it.
Eugene Schwartz: "enter the conversation that is already taking place in the mind of the prospect." Look for places to tie your messaging to what they are already doing. (Breakthrough Advertising: https://breakthroughadvertisingbook.com/)
How do we turn customers into evangelists? What does a reasonable person have the right to expect. Expectation Litmus Test. On the left, right down all the steps someone goes through doing business with you. What should a reasonable person expect during each step. What does it look like if we don't meet expectations? Now you can test if you're actually meeting expectations.
Bain surveyed 4,000 small businesses and 92% of the owners said they provided the highest level of services. Then Bain surveyed the customers. Only 8% of the customers agreed with that assessment.
You have to hit those expectations, at a minimum, to turn customers into evangelists.
Call those evangelists and ask them if they know other people who are dealing with the same problem you helped them fix.
---
The Wine

Reuben enjoys Para Maria Syrah/Petit Verdot blend from Santa Barbara county.
Wayne is sipping on his trusty water bottle.
---
Where to find Wayne

Where to find Reuben
@Sales4Nerds, @Mimiran, Mimiran.com.You can also listen on Overcast, or Subscribe on Android, or Player.fm.

Want a way to make sales and marketing fun, without being "salesy"? Try Mimiran, the CRM for elite solo consultants who love serving clients but who hate "selling". (It also tracks referrals and how much business you get from them and makes it easy to follow up and have conversations, just like Wayne suggests.)
---
Get alerted when there are new episodes (1x/month):