John Livesay (aka "The Pitch Whisperer") helps entrepreneurs craft compelling pitches. He's the author of The Successful Pitch: Conversations On Going From Invisible To Investable (pretty good pitch, right there in the title), host of The Successful Pitch Podcast, and has been featured in Inc., Forbes, Fast Company, CBS, Fox, and more.
….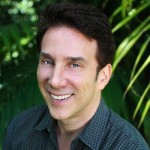 In this episode, John discusses how he got into this niche, how hard he worked on his own pitch, plus:
Plus,
The two simple, critical elements of a pitch
Why people are so bad at pitching
Why stories are so important
The importance of establishing your niche (it's not just about your pitch)
What happens when you confuse prospects with your pitch
How surviving in the Amazon is like surviving in the business world
And much more…
Books mentioned in the episode:
---
The Wine

We did this via Skype, so we each had to bring our own wine.

John had some Stag's Leap chardonnay (@StagsLeapWines).
Reuben had Ron Rubin (no relation) Russian River Valley Pinot Noir (2013). Quite yummy for folks who like Russian River Valley pinots.
---
Where you can find John: Web site, Twitter, The Successful Pitch Podcast
Update: Check out John's TEDx talk on being your own lifeguard.

Where you can find Reuben: @Sales4Nerds, @Mimiran, Mimiran.com.
Subscribe to get updated on new episodes: