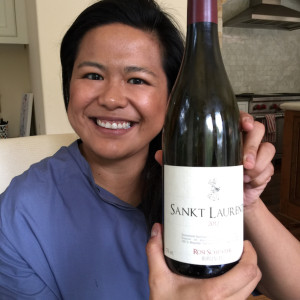 June started her career in restaurants as a waitress, paying her way through college on the way to a law career that never ended up happening. Instead, she learned a ton about wine, became beverage director for some of the top restaurants in Austin, became one of 147 Master Sommeliers in the world, and opened her own restaurant.
In this episode, June discusses how to pick wine as a beginner, how she became as Master Sommelier, and how she opened her own restaurant.
Plus,
Secrets for great customer service
How to delegate as a control freak
Why spreadsheets are still important
How to set up your product offerings to maximize customer happiness and minimize your stress.
---
The wine: 2012 Rosie Shuster Sankt Laurent (the 'k' is silent). $24. I didn't know Austrian wine could taste this good. A little sweet, but not overly so. Lots of flavors. (Listen to June give the real description.)
---
Where you can find June: June's Restaurant, Twitter (here's one of those pictures with an interesting mixture of drinks)
Where you can find Reuben: @Sales4Nerds, @Mimiran, Mimiran.com.
Subscribe to get updated on new episodes: