"When you're feeling out of your mind, you're probably in somebody else's. And when you're in someone else's mind, you're out of your own."

Bridget Hom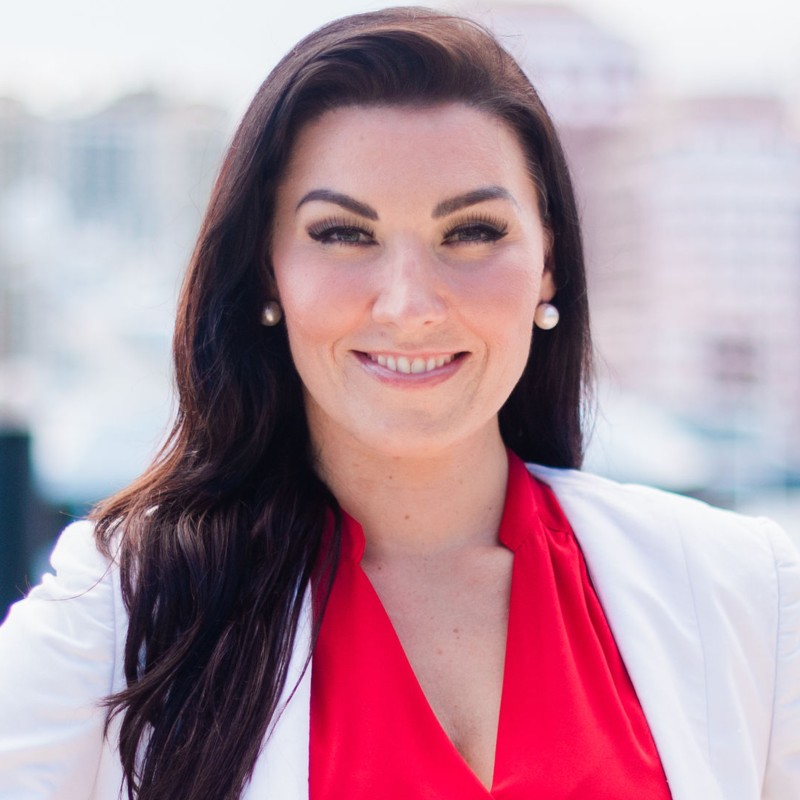 Bridget Hom's mom was in public relations, her dad was in sales, and they had scheduled family meetings every Sunday, so you might think she was destined for entrepeneurship.
But she started her career as a journalist. And then got a masters in theology, planning on going into the ministry. She realized later that journalism, ministry, and marketing all share a similar theme.
In her twenties, she lived a self-described "bougie" lifestyle with 3 nannies, house cleaners and traveled the world as a stay-at-home mom ("domestic engineer").
But she got Zoom-divorced and moved into a small apartment with her 3 boys.
She got certified as a coach and met a man while salsa dancing who became her business partner in a placement agency, but that dried up with the pandemic.
Fortunately, that dance partner gave her the best advice she ever receieved:
"Wherever you go, just be you."
In this episode, learn:
How Bridget showed up and started her "Bridge to Freedom Coaching Program" and how you can apply her techniques to your program(s).
Why being "Stuck on Ready" (the title of her book, btw) is so important for an entrepreneur. In other words, always be ready to take (imperfect) action, instead of waiting for perfection.
To hire and fire the right mental team, before you try to sell your prospects your own limiting beliefs.
Why feelings aren't your friends– action is your friend.
How to create empowered referral partners. (Hint, it has a lot to do with some of the core concepts about referrals and conversations in Mimiran.)
Why having an ideal client profile is important, but why you shouldn't get wrapped up in that idea when you start. (And how to figure it out. Hint, it's really easy, especially with the right (anti)CRM.)
Why you need to look and feel "the part".
How to stay accountable and on track (and why a 1% deviation from your course will lead you miles astray). (You do have a destination and a course, right?)
To make sure your actions are moving you towards your destination.
To address your headspace every single day. Be intentional. Brain dump. Hire and fire the right mental team. (See video below that Bridget mentions.) "As entrepreneurs we're typically in relationships with our thoughts about people, versus people themselves."
Why if you have an endless todo list, if it's not digestible each day, you're going to think you're a failure every day. Set a 2 minute timer and write for 2 minutes (pen & paper). Then hire & fire the right mental team. Shift negative ideas to positive, with action. For example, if you've hired "resentment" on your team, fire that and hire "motivation" or "serenity" and then do something in line with that team member.
How to know if and when to actually change course.
Why you need to keep having conversations.
"As entrepreneurs we're typically in relationships with our thoughts about people, versus people themselves."
What do you think I do? Let people tell you…
Look at your day– do your actions line up with revenue– clients, prospects, prospecting, and content creation.
Is there an even exchange of energy? Especially with collaboration partners. If you're not talking about profit in your collaborations, you're not being serious.
Put that energy into your business development.
Be problem aware and solution seeking. Be aware of anything that keeps your from limitless potential. A lot of entrepreneurs have the wrong mental and they don't reach out to anyone.
Here's the Juggling with the Jenkins– if my brain had a morning meeting video.
The Book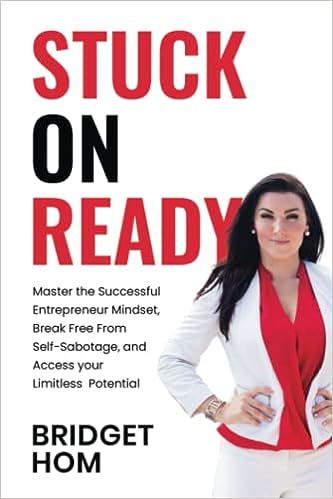 Stuck on Ready: Master the Entrepreneur Mindset, Break Free from Self-Sabotage, and Access Your Limitless Potential
---
The Coffee & Tea

Bridget is in recovery so we're not drinking alcohol today. Bridget has some coffee, and Reuben having already had his coffee, has moved on to tea.
Which brings us to Bridget's version of the Serenity Prayer:
"Give me the courage to accept the people I cannot change… the courage to change the people I can, and the wisdom to know that that's me."
---
Where to find Bridget
Brigethom.me (direct calendar link)
https://www.bridgetofreedomcoaching.com/about-4

Where to find Reuben
@Sales4Nerds, @Mimiran, Mimiran.com.You can also listen on Overcast, or Subscribe on Android, or Player.fm.

Want a way to make sales and marketing fun, without being "salesy"? Try Mimiran, the CRM for elite solo consultants who love serving clients but who hate "selling".
It also has a "mad-libs" style wizard to help you lay our your mission and positioning, including your origin story and customer stories. And great ways to help you have more conversations, as Bridget recommends.
---
Get alerted when there are new episodes (1x/month):