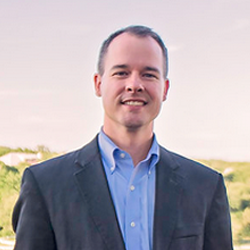 Rusty Shelton has written 2 books, and his latest one, Authority Marketing: How to Leverage the 7 Pillars of Thought Leadership to Make Competition Irrelevant, is about using books to help spread your message and grow your business.
I sat down with Rusty in his Hill Country office to talk about media, authority, marketing, and more. In this interview, learn…
How Rusty got into the publishing world, and how he got started on his first book.
The "why?" behind writing a book– it's not about getting rich from selling a lot of copies. ("The worst way to make money from a book is buy selling it.")
Why books are different than other forms of media, and why writing one is different for your brand than other forms of content.
3 types of media channels

Rented media (Facebook, etc)
Earned media (PR, speaking, referrals, etc)
Owned media (this is the new channel that didn't exist for most of human history, at least not a global scale)

3 types of audiences– the stadium analogy

your customer and partners
people who have a seat in the stadium, but haven't bought yet.
outside the stadium

The big marketing mistake companies make with the stadium
How to set up compelling Lead Magnets.
How to convert earned media to owned media.
Content strategy as your personal newspaper

Don't fill it with ads or op-eds
Think like the media, not a marketer– focus on the needs of the audience

Why personal brands can be more powerful than big corporate brands
How to use visuals to promote your personal brand
How your personal brand is important, even for referral-based work
3 ways to publish

Traditional publishing with a major publisher, an advance, etc. Takes about a year. Getting harder and harder to get this if you don't already have a big stadium.
Independent– you get the editor, design the cover, etc. You can sell these in bookstores, but there's more work involved, and you shouldn't expect to be on a lot of shelves.
Assisted self publishing, or hybrid (like Greenleaf Books, Advantage | Forbes Books)

Doesn't matter as much as it used to, but, the book has to be good, and it can't look like it was "self-published".

You need to have an audio book if you're trying to reach business audiences. (Joel Block here in Austin help us do our reading, which took 9 hours for 35,000 words, and yielded an 8 hour audio book.)

Do an online brand audit– type your name into Google. Are you there? Do the results line up with what you want your prospects to see?
What's holding me back from writing a book?

How to "eat the elephant", and why you don't need to write a 100,000 words.

Sales for Nerds the book– it's coming. What have I done?!?!?! What would you like to see covered in the book? Let me know on Twitter. 
Books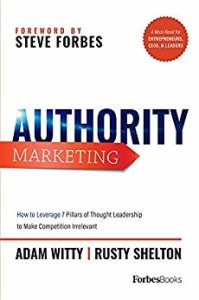 Authority Marketing: How to Leverage the 7 Pillars of Thought Leadership to Make Competition Irrelevant
And Rusty's previous book:
Mastering the New Media Landscape: Embrace the Micromedia Mindset
The wine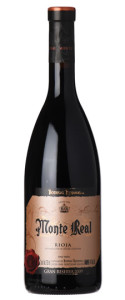 Monte Real Rioja 2009 from Spain. Delicious, a bit of BBQ and smoke. Feels right at home in the Texas summer.
Where to find Rusty:
Where you can find Reuben: @Sales4Nerds, @Mimiran, Mimiran.com (the easy CRM for people who are awesome at serving clients but would love some help getting more).

You can also  listen on Overcast, or Subscribe on Android, Player.fm.
---
Get alerted when there are new episodes (1x/month):