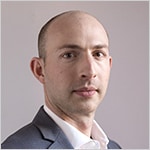 Michael Zipursky didn't mean to start consulting with giant Japanese corporations in his early 20s. It just happened. Hear how he pulled it off, and how he started multiple businesses, including his most recent venture helping consultants learn from his mistakes (this should sound familiar to long time listeners). Plus, learn to improve your results by improving your mindset, from the author The Elite Consulting Mind. In this episode, learn how:
Michael set himself up for success in his early 20s before he got on a plane for  Japan. (He found a niche for helping Japanese companies market to the North American market.)

Why he's fascinated with languages and cultures.
Michael learned how to sell, sometimes the hard way.

Why people try to rush sales before relationships, and what to do instead (and a time Michael made a bad mistake in this area).
How many consultants make the opposite mistake, and never try to actually sell anything. ("No one buys consulting, unless someone makes an offer.")

No one wants to buy what we've created. They want to buy a solution to their problem.

The only way to solve the problem is to understand it by asking questions.

When you understand the problem, you can charge a lot more.

What's holding people back? Usually fear. Fear of making a mistake, the unknown, and being rejected.

The Catch-22 is that confidence and competence come from taking action, while people don't take action because they're afraid.
Taking action gives you the only feedback that really matters– from the market.

When we do "take action", a lot of the things that make you feel productive, because you're spending time on them, are not actually moving your business forward. Drop those things, and spend more time on the smaller fraction of things that actually create lots of value. We often do things that are easy or comfortable, rather than the things that are hard and actually productive. For example, spend time to meet with people, or, at a minimum pick up the phone and have a two way conversation. Don't fall into the trap of sending the quick email.

Think you don't have time? Follow the 80/20 rule. Document your process and pinpoint where you are really required. Offload repeated tasks (and your ego).
What you can't outsource— marketing! You have to define your audience and your message.

Bonus tip: If you really want to build a thriving practice, stay in touch and make introductions when you *don't* have the solution they need right now. This is a great way to build trust.
Books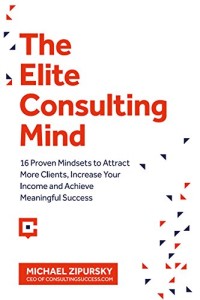 The Elite Consulting Mind: 16 Proven Mindsets to Attract More Clients, Increase Your Income and Achieve Meaningful Success, by Michael Zipursky.
Other books mentioned:
Other Tools:
The wine
We were on a Sonoma Coast Pinot Noir kick for this discussion, without any coordination. Michael was drinking some Patz & Hall 2014 Sonoma Coast Pinot Noir (which is amazing, if you like Pinot like I do). I had the also delicious but less amazing (but much more affordable) Sean Minor 2014 Sonoma Coast Pinot Noir.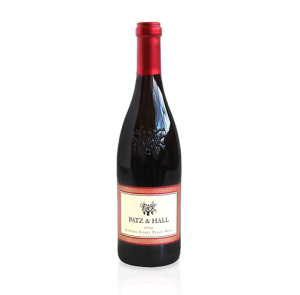 Where to find Michael:
Where you can find Reuben: @Sales4Nerds, @Mimiran, Mimiran.com (the easy CRM for people who are awesome at serving clients but would love some help getting more).

You can also  listen on Overcast, or Subscribe on Android, Player.fm.
---
Get alerted when there are new episodes (1x/month):