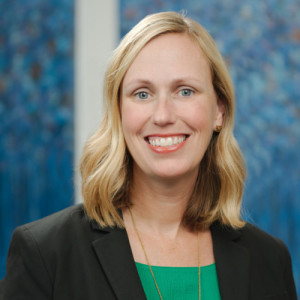 Joy Beatty insists she is not a VP of Sales. Or Marketing. Even though she runs both teams for Seilevel, a requirements consulting firm that helps companies complete big software project successfully by actually having the right requirements in place. (For people who have never been involved in these big projects, this probably sounds crazy. For people who have, you know how important it is.)
How does she reconcile this: "I don't see myself in sales. I see myself as a problem-solver." One thing she can do is put a process in place. So that's what she did, to great success. Learn how she did that, and how you can do the same thing, without being a world class sales expert, including
How she never wanted to run sales, and thought it was a terrible idea.
How she applied Sandler concepts (including some learned from Adam Boyd from Episode 3), not only to sales, but also to consulting, including the use of upfront contracts and making it safe to say "no." ("I don't feel like I'm doing sales, and I guess that's why it's working.")
Why they don't use quotas.
How to get opportunities unstuck.
How they defined the sales process (and how you can do it quickly if you're not sure where to start).
How to get people to change and use the new process.
How Joy applies requirements consulting techniques to simplify sales reporting.
How to keep yourself accountable if you're doing sales in addition to your "day job."
Joy shares a tip she learned from me (!) about picking up the phone.
Here's an example of working on the sales process: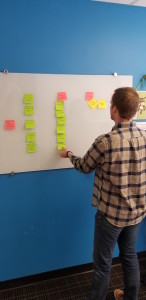 The Wine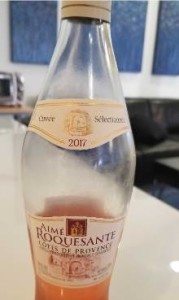 Joy brought some Aimé Roquesante rosé. I am trying to broaden my horizons, but I have to admit I'm having some trouble here. If you're a rosé fan, don't let me deter you.
Where to find Joy:
Books by Joy:

Visual Models for Software Requirements, with Anthony Chen
Software Requirements, 3rd Edition with Karl Wiegers (Microsoft Press, like Code Complete).
Where you can find Reuben: @Sales4Nerds, @Mimiran, Mimiran.com (the easy CRM for people who are awesome at serving clients but would love some help getting more).

You can also listen on Overcast, or Subscribe on Android, Player.fm.
---
Get alerted when there are new episodes (1x/month):