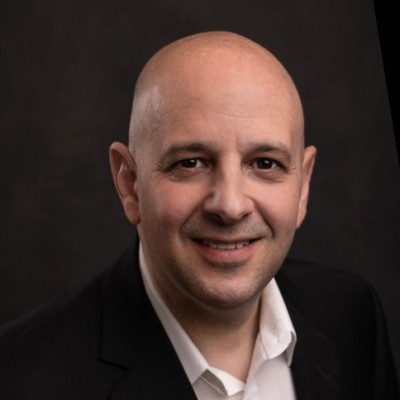 Doug Brown grew up steeped in business, starting at the whopping salary of $0.25 per week when he was 3, sweeping the floors of his father's shop. He also accompanied his mom, a nurse by day and Avon sales rep by night, learning to calculate commissions when most of us were just learning basic arithmetic.
But that was just the beginning. Listen to hear how Doug:
Learned the value of leverage and freedom
Chose to join the army anyway, to pay for college, and how he made it work for him (including investing in calculators to replace slide rules to calculate artillery trajectories)
While getting a degree in nuclear medicine, he started selling music equipment, and realized he could make 3X the money selling amps versus making $13/hr doing nuclear medicine
Sold equipment to bands like Aerosmith, Boston, The Eagles, and Billy Joel's band (along with lot of other lucrative customers), and what lessons that has for your business
Got into telecom sales and extended his sales philosophy from music sales
Had 2 kids in diapers and a skyrocketing sales career, he started his own business, and almost lost everything
Got introduced to Chet's Holmes' Ultimate Sales Machine training by Jay Conrad Levinson, and dropped $4,000 on the course. But that took his business to almost $1M in 15 months
Grew a 7-figure business with strong recurring revenue, but didn't really like what he was doing
A client had told him he would make a good coach, so he called Chet Holmes' president of coaching with some ideas and within 6 months was the top grossing coach in the organization.
Helped grow the coaching organization, then part of the Tony Robbins empire from 18% to 42% conversion and reduced the refund rate from 15% to less than 1%
His daughter cold called every GM in the NHL (you have to hear this story).
Here are the big mistakes Doug sees that you can avoid:
Ignoring outbound sales
Trying to scale before you have a stable system to scale
Treating coaching or consulting as a business– it's only part of the business, you also need the system for getting clients repeated-ably
Using a bunch of sales and marketing tactics without an actual strategy
Not asking for specific help from people who would love to help you
---
And again– we've actually got video for this episode. See below…
---
The Wine
Reuben had some Rural Pinot Noir from Costco.
Doug had water.
Books and More
Guerrilla Marketing: Easy and Inexpensive Tactics for Making Big Profits from your Small Business, by Jay Conrad Levinson
The Ultimate Sales Machine: Turbocharge Your Business with Relentless Focus on 12 Key Strategies, by Chet Holmes
Differentiate or Die: Survival in Our Era of Killer Competition, by Jack Trout
---
Where to find Doug
BusinessSuccessFactors.com (doug@businesssuccessfactors.com)
605-595-0303

Where you can find Reuben: @Sales4Nerds, @Mimiran, Mimiran.com, the easy CRM for people who are awesome at serving clients and would love some help getting more, but hate "selling", (Mimiran also makes it easy to track and grow referrals). You can also listen on Overcast, or Subscribe on Android, or Player.fm.
Want a way to make sales and marketing fun, without being "salesy"? Try Mimiran, the CRM for elite solo consultants who love serving clients but who hate "selling". (Including the new Free Edition that helps you nail your positioning, your Superhero Name, and your origin story.)
---
Get alerted when there are new episodes (1x/month):