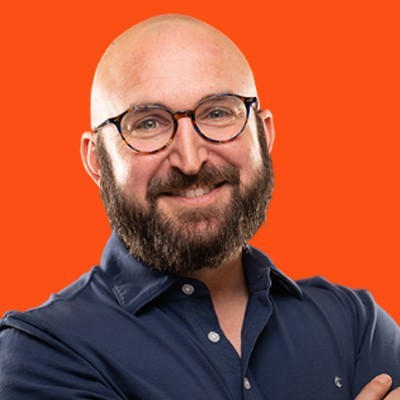 Michael Buzinski didn't take your typical path to digital marketing. He was a professional jazz trombonist at age 13. He realized he could go as far as he needed in sales without a college degree, but not in marketing, so he joined the air force. He started a recording studio in 2005, but realized that starving musicians were not great business prospects, so he pivoted to serving business owners.
He grew a multimillion dollar agency, with hundreds of clients. Yet growth and scaling are two different things, and the rapid growth caused more problems than it solved, especially because they weren't charging enough.
So Michael created a new virtual agency, helping small businesses grow beyond word-of-mouth. Michael is the author of The Rule of 26, which shows how a 26% increase in 3 key metrics leads to a doubling of revenue.
(The math is straightforward: 1 x 1.26 x 1.26 x 1.26 = 2.00. This is the magic of compounding.)
Listen to the episode for more details, but here are the 3 KPIs:
Average revenue per client
Conversion rate
Traffic
In this episode, learn:
Why you want to start with average revenue, then work your way to conversion rate, and then traffic.
How to get pricing advice from your best clients.
How to make your website better at converting visitors (and why most websites are not set up to do this).
And much more…
---
The Wine & Rum

Michael has some Kona spiced Hawaiian rum. And I've got some Brave Cellars pinot noir from Willamette Valley Oregon.
Books
The Rule of 26 For Service-Based Businesses: Three Steps to Doubling Website Revenue, by Michael.
---
Where to find Michael Buzinski

Where to find Reuben
@Sales4Nerds, @Mimiran, Mimiran.com.You can also listen on Overcast, or Subscribe on Android, or Player.fm.

Want a way to make sales and marketing fun, without being "salesy"? Try Mimiran, the CRM for elite solo consultants who love serving clients but who hate "selling".
It tracks referrals and helps you grow and nurture your network. And it can help you implement Michael's ideas about converting visitors to leads and conversations. (Get a list of 25 Lead Magnet ideas here.)
---
Get alerted when there are new episodes (1x/month):