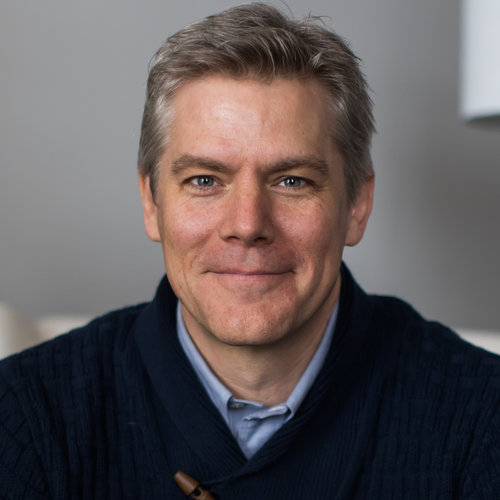 Jonathan Stark is a former software developer turned consultant who hates hourly billing and helps people "ditch hourly" and do value-based pricing.
And somehow, I didn't know about him until recently. (Jonathan made the observation that we're climbing up the same mountain from different sides.)
If you've ever stressed about pricing a project proposal, don't miss this episode, where Jonathan shares:

How he had an epiphany when he worked for a consulting firm about why hourly billing had to go. He spent weeks trying to figure out why his "best" consultant was the least profitable.
Why the problem was hourly billing.
How he started his own firm because he needed to get rid of hourly billing, and made more money in his first year.
How hourly billing transforms your client relationships.
Why hourly billing goes sideways (and why it tends to start sideways, because you ask different questions in the initial meeting)
How to do things in the right order– figure out the value first, including the success criteria (and can you even satisfy them?), then the price, then scope.
How to let people unburden themselves– let them brain dump, then ask the structured questions, as needed, to fill in the details.
How do paid roadmapping sessions to gather information
How to get 100% payment upfront (and what to do if you can't)
Fixed price is not the same as cost-plus
How do deal with unknown scopes (and the real scopes are always unknown), v
How to use explicit guarantees to reduce risk for the buyer, without changing how you operate.
How to ask questions like a doctor. (Doctors don't tell you to jump on the operating table when they first meet you.)
---
The Wine

It's a California Pinot Noir kind of episode, with Jonathan enjoying some La Cream and Reuben having a glass of Grevino.
Books
Hourly Billing Is Nuts, by Jonathan.
Value-Based Fees: How to Charge and Get What You're Worth, by Alan Weiss. (Catch Alan's Sales for Nerds interview here.)
---
Where to find Jonathan Stark

Where to find Reuben
@Sales4Nerds, @Mimiran, Mimiran.com.You can also listen on Overcast, or Subscribe on Android, or Player.fm.

Want a way to make sales and marketing fun, without being "salesy"? Try Mimiran, the CRM for elite solo consultants who love serving clients but who hate "selling". It tracks referrals and helps you grow and nurture your network. And it can help you implement Jonathan's ideas about offering different options, crafting a value-based story in your proposal (you can get a free proposal template, too).

---
Get alerted when there are new episodes (1x/month):