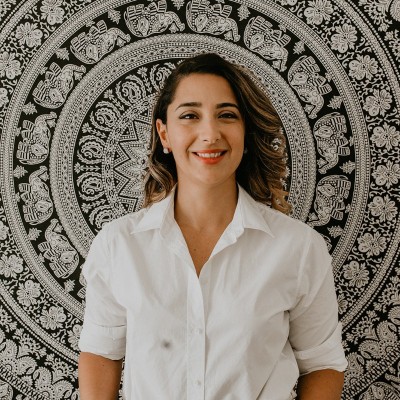 Corrie has a "very expensive piece of paper that says she can draw well." An art degree. So instead of waiting tables, she came to join the family electronics reseller business as a graphic designer.
Instead of getting disintermediated by the internet, Corrie was able to use her graphic design skills to promote her customers, the mom and pop electronics dealers.
Corrie realized she was in an abusive marriage and got a divorce with a 5-month-old. Then she realized she was commuting 20 hours per week and paying someone to watch her son part time, just for the commute. Then, she lost her post-divorce partner to suicide.
At this point, she knew she was strong enough to keep going, but she decided to reevaluate her life.
She knew she had to leave the family business, but this was harder than all the other trials.
But Corrie got clients, a social media following, and, within a year, was on a TEDx stage. So now she teaches other people how to start their own consulting businesses.
In this episode learn:
That websites don't get you leads (I disagree!), conversations get you leads (I agree!). "Conversations are what lead to revenue."
How to set yourself up for financial success and handling the stress of starting your practice.
How to figure out who you help, what you do for them, and why they should care, including how to hone your niche, and even how to pivot from one niche to another.
How do this with conversations, because if you can't do it in a conversation, how will your website do it for you? (And stop worrying about colors and brands and logos– focus on the real conversations.)
Why you shouldn't discount, and what to do instead.
Why the gold is in the follow up.
How to feel confident when having conversations with prospects and partners, including sales conversations.
Why you don't need to waste time and money on expensive marketing campaigns.
---
The Wine (& Vodka)

Corrie enjoys a cocktail of vodka, water, and watermelon juice.
Reuben enjoys a Contina di Montelcino sangiovesi. Yumm, tastes like Italy.
---
Where to find Corrie

Where to find Reuben
@Sales4Nerds, @Mimiran, Mimiran.com.You can also listen on Overcast, or Subscribe on Android, or Player.fm.

Want a way to make sales and marketing fun, without being "salesy"? Try Mimiran, the CRM for elite solo consultants who love serving clients but who hate "selling". It tracks referrals and helps you grow and nurture your network.
(Including the more powerful than ever Free Edition.) Mimiran can help you implement a lot of Shaily's ideas not only more efficiently, but more effectively, including telling your Origin Story, coming up with your Superhero Name so you're unforgettable and more referrable, and much more.
---
Get alerted when there are new episodes (1x/month):