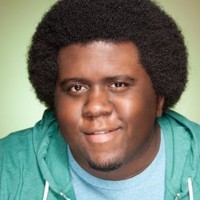 Maurice had always enjoyed using computers, even as far back as elementary school. He intended to get a computer science degree, but found that his degree program wasn't very practical. He switched gears a little and became a math major. Maurice was named as one of GDUSA's "People to Watch" in 2018, and was named one of Atlanta's "Power 30 Under 30″ in the field of Science and Technology by the Apex Society. Maurice was also selected as one of HP's "50 Tech Tastemakers" in conjunction with Black Web 2.0, and was also selected by Atlanta Tribune as one of 2014's Young Professionals. He recently won the Steven Heller Prize for Cultural Commentary from AIGA. He's the host of the RevisionPath podcast, highlighting black designers and developers.
How did he accidentally end up in sales? He needed a job and telemarketers were hiring. It was humbling and soul crushing. He ended up getting fired.
Got a job working in design, based on a portfolio he had built up over time. This felt like his first real job, where he had a door with an office.
He worked at WebMD and AT&T, which sounds like it was a strange "Office Space" kind of dystopia, like a weird Black Mirror episode.
When he quite and started on his own, he had a rough time because selling was hard. He started working on a political campaign, in the aftermath of Obama's successful use of the internet, which at the time seemed very cutting edge for the political world. (This was back in the day when MySpace was bigger than Facebook.) This led to business opportunities with other people in the city. He also joined forces with 2 other people, using this extended network to help land clients.
He ended up running his own agency for 9 years, then joined Fog Creek Software, after feeling like so much of the design world got commoditized. There, he specializes in creating content, and he's got some important tips:
Build trust with your audience. People are so inundated that they often don't even believe the truth, let alone marketing B.S.
Test. Test. Test. Take away the subjectivity. Even if you don't have a huge audience.
Personalize.
How to "cheat" at content marketing– Maurice uses Google Keep to track notes. He's had over 200 guests on his Revision Path podcast. When he sees a news item on one of his past guests, he logs it in Keep, so he can quickly put together a newsletter without having to dig for information. (Maurice uses RSS to keep on top of the news.)
Maurice uses Buffer to schedule social media posts in a queue. He likes to prepare content weeks to months in advance, and schedule it to go later. (Mental note– I need to get better at this.)
How do you know if content will be good? You may not. But ask people in surveys where they can criticize you anonymously. And stay in touch with your audience. Have a conversation. If you're not hearing anything back from your audience, you're not really having a conversation. Understand your audience– not only the topics that they care about, but the depth and length and language that they care about.
"Talk to your audience, get to know them."
—-
Social Media Scheduling Apps:
Buffer
MeetEdgar (and check out the Sales for Nerds episode with MeetEdgar founder Laura Roeder.)
SocialBee
Black Mirror (Netflix TV series– prepare to be disturbed, especially one of the episodes that seems a little too much like one of the jobs Maurice mentioned in the interview)
Fog Creek Software (and check out the Sales for Nerds episode with Fog Creek CEO Anil Dash— really interesting technical insights into the sales process)
The wine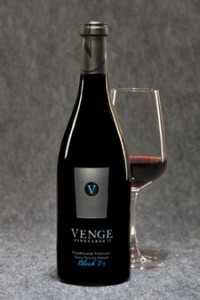 Venge Vineyards 2015 Stagecoach Syrah –currently sold out at the vineyard– I was lucky enough to grab some at a local event– it's a bit fancier than the wine I usually drink. 😉 Yummy, but very rich– you may want to have it with some food. (Goes nicely with BBQ, according to my research.)
Where to find Maurice:
Where you can find Reuben: @Sales4Nerds, @Mimiran, Mimiran.com.

You can also  listen on Overcast, or Subscribe on Android, Player.fm.
---
Get alerted when there are new episodes (1x/month):