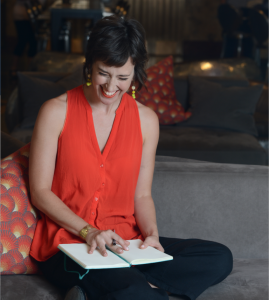 Stella Orange talks about her strange path to marketing and copywriting via Japan, school teaching, bike riding, and writing copy to raise money for an arts nonprofit in Montana.
This includes the books she read to teach herself direct marketing, how she got her first clients (a great strategy for people who don't have a sales engine when they start), and the mistakes business owners make in marketing.
[Extra props to Stella for taking time out of her vacation to record this episode, which I had to reschedule not once, but twice. This did leave her without whiskey, which was quite unfortunate. And then her dog threw up during the call, which she cleaned up on the fly. Thanks for being a trooper.]
Check out this episode to learn:
How working for a nonprofit and writing and performing plays gave Stella a great perspective on the performance of marketing. (Everyone has an interesting story about how they got into sales and marketing, and this might be one of the most interesting stories I've heard.)
How she turned her passion for writing into a "career", despite being "unemployable".
How she got her first clients, and how she taught herself sales. (And what her coach said to her when she said, "I'm a writer, I want my work to speak for itself.")
Why she cried when she was starting her business, and why she cried after it took off.
Her stress over charging $450 for a 5 page website (she now charges much more, and has a great way of dealing with price objections).
"Old marketing", focusing on pain, versus "new marketing", focusing on desires, which can attract more qualified leads for many businesses. (Stella spent way too much time on unqualified leads early in her career.)
The biggest mistake people make in marketing (and of course, what you should do instead).
Books (if you don't want to spend the money on the Amazon link, you can go to the public library like Stella did):
The wine whisky
Reuben had some Oban 14 year old Highland whisky. It's got a little bit of sweetness to it, with hints of vanilla and caramel. Nice for people who don't want all the peat, but also want a bit more flavor than the Macallan.
Stella wished, for just this one moment that she wasn't on vacation, and was at home with her bottles, preferably the Yoichi Japanese whisky.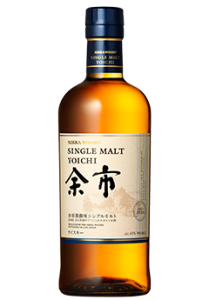 Where to find Stella:
Where you can find Reuben: @Sales4Nerds, @Mimiran, Mimiran.com. (Looking for a way to turn more visitors into leads, leads into conversations, conversations into clients, and stay in touch with the people who matter? Start a Mimiran free trial.)

You can also  listen on Overcast, or Subscribe on Android, Player.fm.
---
Get alerted when there are new episodes (1x/month):