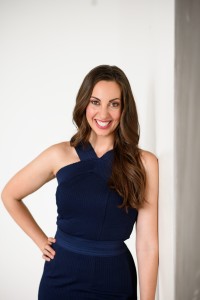 Vanessa Van Edwards is lead investigator at the Science of People—a human behavior research lab. She is the national bestselling author of Captivate: The Science of Succeeding With People, which was chosen as one of Apple's Most Anticipated Books of the year. Her work has been featured on CNN, NPR and Fast Company. She has written columns on the science of success for Entrepreneur Magazine and the Huffington Post. Vanessa started her study of people as a shy teenager, trying to figure out how people interacted. This turned into a lifelong pursuit. When I read her book, I wanted her to come on the show. Vanessa was kind enough to take time away from her 10 week old daughter to share her story and wisdom. There's a lot of great stuff in here, including
When to practice your new tactics (and when not to).
One of the few things Reuben did right in college, and how you can apply this technique right now to help you.
Why we subconsciously use defensive body language in work settings, and what we can do about it (another great VVE technique).
Starting a conversation vs "sparking" a conversation.
Why everyone should do 6 months in sales of some kind.
Vanessa's sales tip– don't focus on sales, focus on stories.
Don't hand out your props at the beginning of the meeting.
How to let other people impress you, instead of trying to impress them.
What to say, where to stand, and what to do at networking events.
How to share stories effectively, and how to know if your stories are too long.
How to ask for advice
Bonus: A tip that Vanessa has never mentioned before when people ask if you know someone…
Books Captivate: The Science of Succeeding with People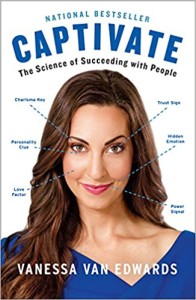 Other books mentioned:
Howard's End, by E.M. Forster. One of the great works of English literature (so I'm told) with a great motif: "Only connect!"
Other Tools & Resources:
Check out Vanessa's site Science of People for all kind of goodies on improving your social interactions.
The wine
As mentioned, Vanessa had to take a rain check on the wine because she has a newborn that she's feeding, but in her honor, I got to enjoy something from one of her favorite Oregon wineries, Argyle (it's the 2013 Reserve Pinot Noir). It's got a bit of fruit and bit of earth, but not whelming, and it's got more body than a lot of Willamette pinots.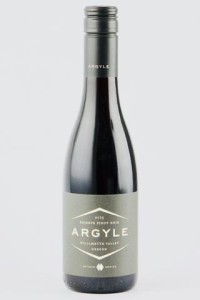 Where to find Vanessa:
Where you can find Reuben: @Sales4Nerds, @Mimiran, Mimiran.com (the easy CRM for people who are awesome at serving clients but would love some help getting more).

You can also  listen on Overcast, or Subscribe on Android, Player.fm.
---
Get alerted when there are new episodes (1x/month):