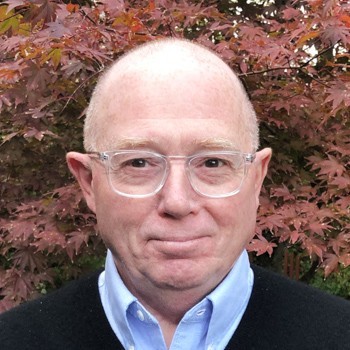 Rick Terrien started his first business in college, but he believes that people can (and should) start businesses at any age, particularly later in life. He started the Center for Ageless Entrepreneurs, and wrote Ageless Startup: Start a Business at Any Age.
He comes on Sales for Nerds to share his story, and tips for taking control of your destiny later in life, to work on things that are meaningful to you, including:
What you should be doing around 40, 45, and 50 to launch your business.
How to set yourself up for success.
How Rick looks at markets to find promising niches.
How he found his latest inspiration to help older entrepreneurs.
Why you should be thinking about a "lifestyle business" as a positive, not an insult.
(This episode, like Melisa Liberman's, also builds on Liz Steblay's wonderful advice on leaving the corporate world for independent consulting in episode 70.)
Books
---
The Wine (& Beer)

Reuben is enjoying some Bergevin Lane Moonspell Cabernet Sauvignon fro Washington State.
Rick is having a Yuengling (the oldest brewery in the country– started in 1829) Black and Tan.
---
Where to find Rick

Where to find Reuben
@Sales4Nerds, @Mimiran, Mimiran.com.You can also listen on Overcast, or Subscribe on Android, or Player.fm.
Note, speaking of stories, a good proposal is a story, not a brochure– get your "Fill in the Blank" Consulting Proposal Template.

Want a way to make sales and marketing fun, without being "salesy"? Try Mimiran, the CRM for elite solo consultants who love serving clients but who hate "selling". (Including the more powerful than ever Free Edition.) Mimiran can help you implement a lot of Shaily's ideas not only more efficiently, but more effectively, including telling your Origin Story, coming up with your Superhero Name so you're unforgettable and more referrable, and much more.
---
Get alerted when there are new episodes (1x/month):