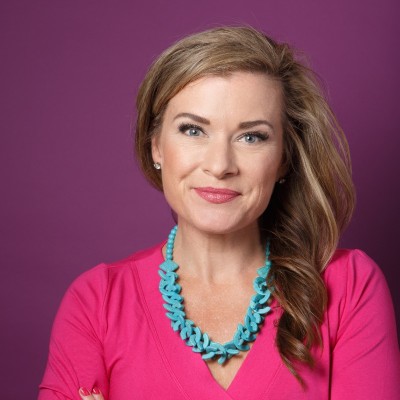 "Networking" evokes thoughts of small talk and getting stabbed in the eye with business cards, at least for some of us. But it's essential to so many relationship-based businesses. How can we grow and nurture an awesome, helpful, fun network without feeling icky?
In this episode, Julie Brown, author of This Shit Works: A No-Nonsense Guide to Networking Your Way to More Friends, More Adventures, and More Success (and host of the This Shit Works podcast), teaches you how to grow a great network while having fun and staying true to yourself, including:
You can build a big network– over time, not over night.
How Julie treats friends and colleagues
The "shortcut" to meeting lots of the right people.
How Julie's network helped her husband launch his architecture firm, amidst the 2008 crash, how it helped Julie launch her business, and how you can apply it your business.
Why traditional icebreaker questions are terrible, and what to ask instead.
How to handle follow up.
Whether we should be happy and/or sad about the Celtics season (OK, that's a bit of a tangent).
---
The Wine

Julie enjoys some "cougar juice" (how have I not heard this term before?), in other words, some buttery chardonnay, while I have some Nine Hats Pinot Gris from Washington (it's over 100 in Texas, and I'm drinking white).
---
Where to find Julie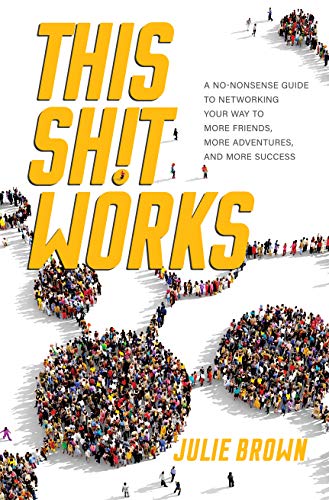 Where to find Reuben
@Sales4Nerds, @Mimiran, Mimiran.com.You can also listen on Overcast, or Subscribe on Android, or Player.fm.

Want a way to make sales and marketing fun, without being "salesy"? Try Mimiran, the CRM for elite solo consultants who love serving clients but who hate "selling". It tracks referrals and helps you grow and nurture your network.
(Including the more powerful than ever Free Edition.) Mimiran can help you implement a lot of Shaily's ideas not only more efficiently, but more effectively, including telling your Origin Story, coming up with your Superhero Name so you're unforgettable and more referrable, and much more.
---
Get alerted when there are new episodes (1x/month):